Cesaro Set To Make WWE Return?
There are rumours that ex-WWE star Cesaro could be set for an unexpected return.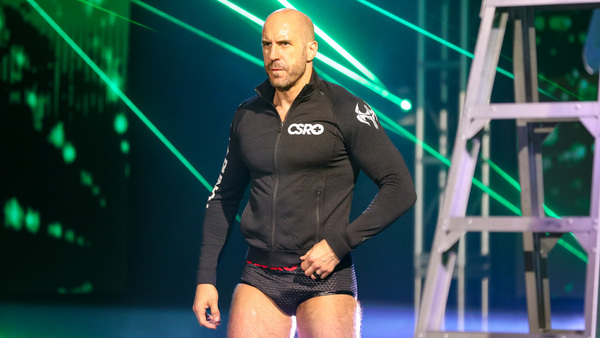 Fightful's Sean Ross Sapp is reporting that there's a chance Cesaro could be set to make an unexpected WWE return soon.
Sapp clarified rumours by stating that any talk of the Swiss star making a comeback shouldn't be taken as, 'He's returning on SmackDown tonight'. That tweet was sent out before Friday's show, and Cesaro didn't show up on the blue brand's latest episode.
That doesn't mean he won't be part of the product going forwards.
Cesaro left WWE on 24 February when his contract officially expired. He obviously didn't ink an extension, but hasn't wrestled since ending his 11-year tenure with the juggernaut promotion. In fact, beyond announcing some things for his very own coffee brand, the pro wrestling machine has been rather quiet.
The man did recently welcome a baby into the world with longtime partner (and ex-WWE trainer) Sara Amato. He's likely been busy with fatherhood, but the wrestling world definitely misses Cesaro's skillset; he'd be a valuable addition to AEW, for example.
A WWE comeback seems to be on the cards though. This is one to keep an eye on, especially because the company didn't seem to have much for Cesaro pre-release.
Would things be any different now?