Charlotte's Mother Upset With WWE Over Paige's Promo
Elizabeth Fliehr is not happy with WWE.
This week's Monday Night Raw ended with a contract signing angle between Charlotte and Paige for their championship bout at this Sunday's Survivor Series. The segment took a turn toward controversy when Charlotte invoked her family. The Divas champion promised to "fight every single day, just like my little brother did." Paige responded by saying "you're wrong, sweetheart, because your little baby brother didn't have much fight in him, did he?" For those who are unaware, Reid Fliehr passed away in 2013 due to an overdose from a mixture of drugs that included heroin. The angle sparked a lot of differing opinions and lit up social media immediately following the conclusion of Raw. One person who chimed in with her thoughts on the issue was Charlotte and Reid's mother, Elizabeth Fliehr. The former wife of WWE legend Ric Flair had this to say via Twitter: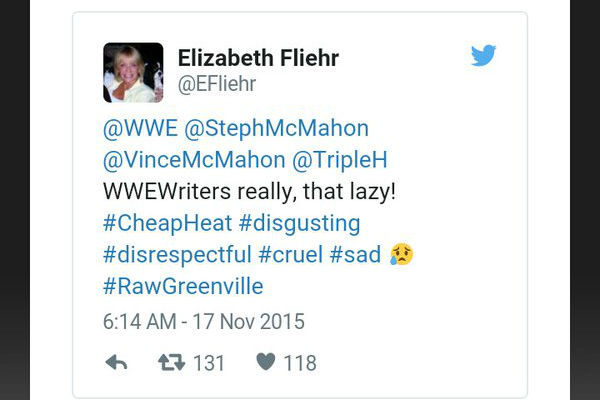 We can't help but wonder what Charlotte's thoughts are on the matter. She appeared visibly uncomfortable during the segment so it's entirely likely she only went along with it because she's relatively new and doesn't feel like she has the clout to speak out against a planned angle. WWE has a history of using dead loved ones to get heat so this shouldn't come as a surprise, and the defense for these angles is usually that the family gave their blessing. It's clear in this instance that that isn't the case at all.