Chelsea Green Reveals WWE Talent Were Banned From All In PPV
Matt Cardona was amongst those strictly forbidden from attending All In.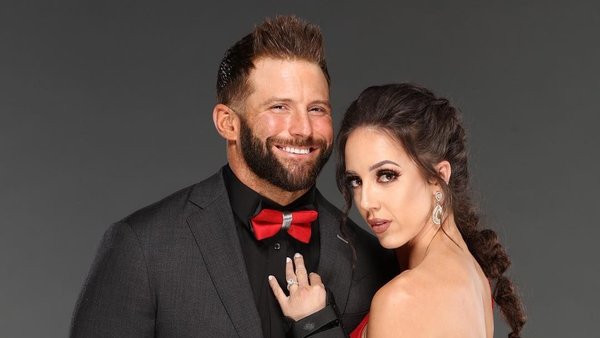 Speaking on her Green With Envy podcast, Chelsea Green has revealed how WWE talent was strictly forbidden from being in attendance for All In back in 2018.
It's not totally unheard of for wrestlers of one promotion to be backstage for another company's events, with guys and gals often stopping by to catch up with old buddies and check out the action that's on offer. For All In, though, that was a strict no-no.
Green herself competed at All In, wrestling in a four-way bout featuring Dr. Britt Baker DMD, Madison Rayne and Tessa Blanchard - which Tessa was victorious in - and Chelsea's appearance there was only possible because she delayed her WWE arrival. As she explained, Green had penned a WWE deal a couple of months prior to All In, and she put off her start at the WWE Performance Center until October in order to be able to this game-changing PPV.
In terms of WWE-contracted talent not being able to be the Sears Centre Arena on that 1 September 2018 night, the former Knockouts Champion explained how WWE had sent out a mandate to all relevant personnel.
Talking about how she wished her fiancée Matt Cardona could've been backstage for All In, Green detailed:
"I will say that I really wish Matt had been able to go. Everyone at WWE who had a spouse or partner that was on All In got a text the week or two out from talent relations at WWE, saying they were not allowed to be at All In. So originally, of course, Matt and people like Deonna [Purrazzo] and Adam Cole, so many people were going to be at All In, just backstage watching us. And when they sent that text, I mean, it was way too risky for any of them to be there, especially after being told 'No'. It was such a bummer, but it still feels like yesterday when I came back from my match to a hundred texts from Matt saying how awesome it was. I actually could cry thinking about it all."
Create Content and Get Paid
---