Chris Adonis Interview: Talks GFW, WWE, Ring Ka King And His Future
WhatCulture speaks to Chris Adonis, the man formerly known as Chris Masters.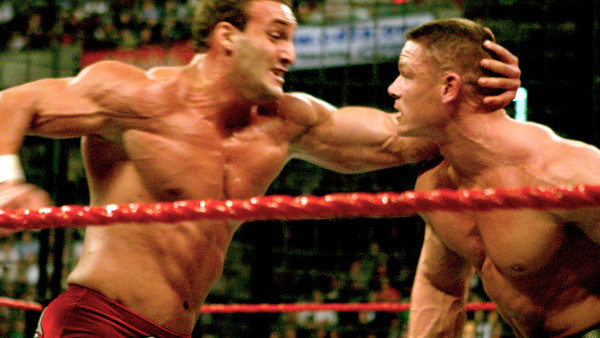 "It was always my goal to get in as young as possible", Chris Adonis says when I ask him about his initial WWE run. After starting his training at the age of 16, he took time out from pro wrestling to focus on building a physique that would secure success in the body-conscious WWE. The strategy certainly paid off, as by the age of 22 he was feuding with the likes of Ric Flair and Shawn Michaels. A decade later, Chris finds himself facing an altogether different challenge. Back then, he was the young upstart trying to make his way in the biggest promotion in the world. Today, he's one of the established stars that's flying the flag for Global Force Wrestling, in an attempt to mount a serious opposition to WWE. However, if you're familiar with the man who called himself Chris Masters, don't take it for granted that you know
Chris Adonis
. "I was young. I made a lot of mistakes, obviously. This is a crazy business to be thrust into in the way that I was", he tells me. "When I was only a year in, I wasn't any good €" but working with those (top) guys, I was able to have good matches." Chris made a name for himself in WWE, but struggled to make the jump from the upper mid-card to the main event picture. A brief stopover on the independent scene between 2007 and 2009 preceded a return to the company that would last until 2011, but there was a glass ceiling that he could never quite manage to break. Committed to his end goal of reaching the highest echelons of the industry, Chris flipped the script on the traditional path independent wrestlers take to the WWE and made a renewed effort to up his game by travelling the world and perfecting his craft.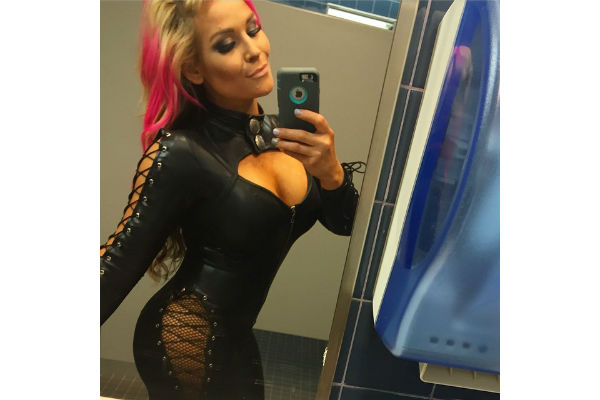 "It took time to develop, and I'm definitely there now, but it's a process. It takes time". Chris wrestled for US-based promotions like Tommy Dreamer's House of Hardcore, as well as Southside Wrestling in the UK, Israel's All Wrestling Organization, Real Canadian Wrestling and a host of different companies peppered across the globe. One of the journeys that would prove to be most impactful on his future saw him travel out to India to take part in a project called Ring Ka King. "Ring Ka King was done right. You see that product €" the production, the set €" to do that all the way over in India, it was amazing." In case you missed it, Ring Ka King was a project spearheaded by Jeff Jarrett back in 2012. A proven roster of stars from the United States were taken out to India to satisfy the country's hunger for pro wrestling. Looking back, it's easy to make a comparison between Ring Ka King and Lucha Underground. Talent was largely given new names and characters (Chris went by 'The American Adonis') and you can tell how much of an impact it had on him by the last name he's chosen to use in lieu of Masters. https://www.youtube.com/watch?v=UgzeodEDoYQ "That was my first experience with Jeff", he tells me. "He's a guy that gets stuff done. We had a really tough situation in India that we had to go through with Ring Ka King, and it rolled really smoothly. I enjoyed the whole experience. Despite all the adversity, I left that experience knowing that we did some good business. That being my first experience with Jeff, it left an impression." "This isn't foreign territory for Jeff. He's definitely within his comfort zone", he goes on. "We've put a lot of faith in him, and he's working really hard." It's clear that Jarrett is a talismanic leader for everyone involved with Global Force Wrestling. However, he's only part of the picture. The fact that there's a compelling and truly international roster in place is a huge part of the company's appeal for Chris. He reels off names like Lance Hoyt, P.J. Black (Justin Gabriel) and Doc Gallows to demonstrate just how exciting the pool of wrestlers is. "I think we have all the ingredients in place", Chris says, unable to mask the excitement in his voice. "Jeff has recruited a group of guys that, for whatever reason, have been overlooked or hadn't had their fair chance elsewhere. Davey Boy Smith Jr. is a good example of that: look at the stuff he's done over the last few years, the guy is amazing. He's right up there with his father". Chris tells me that Smith is one of the athletes he's particularly looking forward to facing off against, noting that fans will see a huge improvement from their brief encounters while in WWE. There lies the crux of what Chris Adonis is setting out to achieve with Global Force Wrestling. He's a name that's well known in wrestling circles, but more for his Masterlock challenges and narcissistic character work than standout matches. Now, he's looking to redefine how he's perceived by the masses by taking everything he's learned since he left WWE and letting the fans €" and his critics €" see that he's grown as a wrestler. Reflecting on his first decade in the business, he offers that "ten years went by in the snap of a finger...but it was fun, man. It was a rollercoaster ride".
Create Content and Get Paid
---