Chris Hero Refutes Claims WWE Almost Put Him In The Shield
Former WWE man Kassius Ohno shoots on CM Punk's claims about The Shield.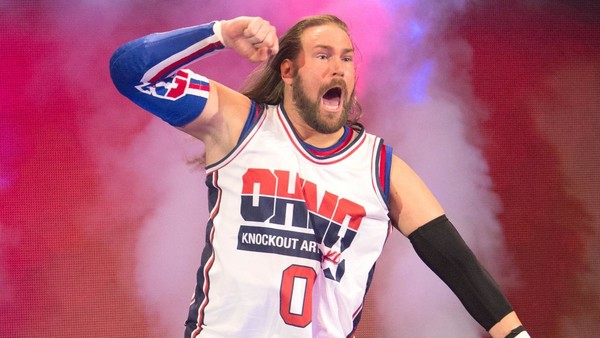 Chris Hero is eager to dispel the common narrative.
During an interview with ITR, the ex-NXT star discussed longstanding rumours that he was set to be an original member of The Shield alongside Dean Ambrose and Seth Rollins before WWE changed their minds. According to Hero, that's not strictly the case.
He described widespread belief that Roman Reigns eventually replaced him in the group as "a little annoying", and said he was never actually in the running to don the tactical vest at all. In fact, had his Kassius Ohno character debuted alongside Ambrose and Rollins, they would've been something else completely.
The Shield idea didn't become reality until long after it'd been decided that Reigns, not Hero, should be involved in an incoming faction. That's the bit that p*sses Hero off - he doesn't like that CM Punk's comments in a shoot interview years ago started taking on "a life of [their] own" shortly afterwards.
Hero also distanced himself from any suggestions that he was bitter about Roman getting the nod ahead of him. He's not, and is happy to acknowledge how well The Shield gimmick worked out for everyone involved.