Chris Jericho Fires Back At Thoughts He's "Holding Down Young Guys"
AEW's Chris Jericho has a word or two for those who criticise his current run.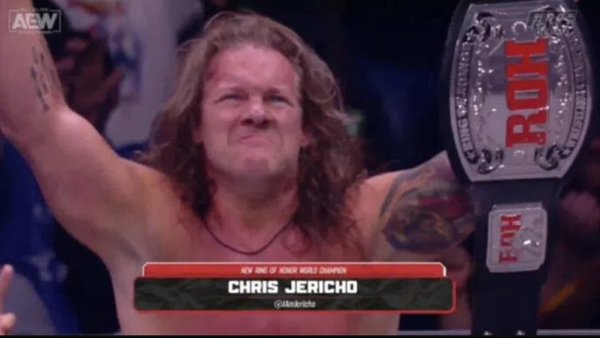 Chris Jericho will not entertain any suggestions from some wrestling fans and industry critics that he's "holding down the young guys" by continuing to appear in featured spots on AEW programming.
Jericho told GQ that he's spotted a pattern when it comes to online feedback for his matches. If he loses, then people think "it's the best match". However, when he wins, those same folks view it as "51 year old Jericho holding down the young guys" again.
The current ROH Champion, who won that belt from Claudio Castagnoli on Wednesday's massive 'Grand Slam' edition of Dynamite, refuses to be "ashamed" of his age. He also won't apologise for believing he's at the top of his game and "maybe [able to] have four or five more years wrestling at the highest of levels".
Jericho brought up Mick Jagger's sustained run as frontman for The Rolling Stones, and said he takes a lot of inspiration from Jagger's hunger for more. The AEW man doesn't think Mick says sorry for continuing to do what he does, so he doesn't think he should have to apologise either.
Create Content and Get Paid
---