Chris Jericho Leaving WWE Again?
Y2J looks to be going on hiatus again following loss to Dean Ambrose.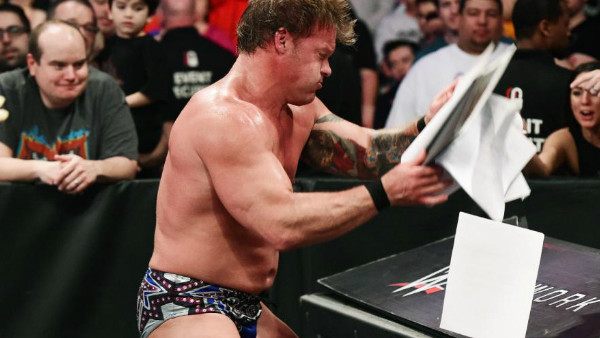 At Sunday evening's WWE Payback event, Chris Jericho suffered a clean loss to the man who took over his Highlight Reel talk show, Dean Ambrose.
Now, if Jericho himself can be trusted, the star may be done with his latest WWE run. Monday morning, he tweeted, "Thanks @wwe....its been real. See you next time."
Jericho first joined WWE in 1999, and he's remained with the company on and off since. He took two long hiatuses from the promotion - one from 2005 to 2007 and another from 2010 to 2012 - and over the past few years, he's returned for a few programs at a time.
His most recent stint began on the first Raw of 2016, where he started a feud with The New Day. He quickly switched to a rivalry - and then tag team - with AJ Styles, which led to Jericho turning heel for the first time since 2012. He and Styles had one final battle at WrestleMania, which Jericho won. After, the star turned his attention to Dean Ambrose.
Typically, when Jericho isn't wrestling, he's touring or working with his heavy metal band, Fozzy. Given the fact that Fozzy hasn't announced any upcoming tour dates, though, there was no obvious end date for Jericho's current tenure.