Chris Jericho Names Interesting Wrestling "Mount Rushmore"
You might be surprised by one or two of the names on AEW star Jericho's top four.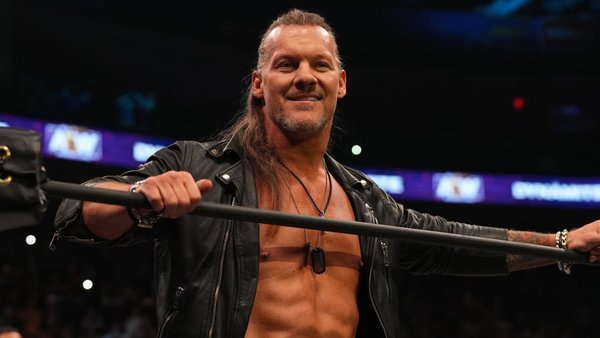 Chris Jericho named his own personal wrestling "Mount Rushmore" during an interview with 'Superstar Crossover', and fans might be surprised by at least one name on the list. Or, if they've read Jericho's first book, maybe not.
It's quite a diverse mix of stars though.
In order, Jericho said he'd put Shawn Michaels, Owen Hart, Ricky Steamboat and Hulk Hogan on the list if he was pressed. The AEW star acknowledged that others have their own "Rushmores", but that quartet is his. Being fair, that'd make for one hell of a Survivor Series team.
Jericho also said he's "happy" when he hears other wrestlers name him on their lists. That's flattering, but he'd never put himself forward as deserving of the 'Mount Rushmore spot'. That's for other folks to decide, not him.
Michaels and Steamboat were always going to be nailed on picks - Jericho grew up idolising HBK, and he's been very open about play-wrestling Steamboat vs. Randy Savage from WrestleMania III with a friend as a kid. Owen was an old Stampede favourite too, and Hulk was the man when Jericho was getting into wrestling properly.
Create Content and Get Paid
---