Chris Jericho On AEW's MJF: "He's Not As Good As He Thinks He Is"
MJF should knuckle down and put on performances for AEW fans, according to Chris Jericho.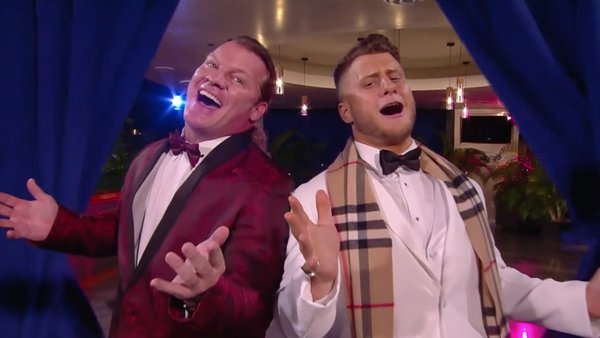 Chris Jericho thinks MJF would be making a big mistake if he traded AEW for WWE.
The legend, who breathed new life into his career when the promotion formed, didn't hold back when discussing his old on screen partner-turned-enemy during an interview with talkSPORT. According to Jericho, MJF isn't "as good as he thinks he is".
Ouch.
Jericho says MJF was the one who signed a contract with Tony Khan's company in the first place, and he believes the talented young wrestler should honour it by going above and beyond to entertain fans before asking for more money.
At the same time, Chris is mindful of pointing fingers at Friedman for looking over towards WWE - he himself jumped between companies several times during his own career. Jericho went from ECW > WCW, then WCW > WWE. Most recently, he leapt into the unknown from WWE > AEW.
Jericho is "sure" MJF will sort things out with Khan and be back on AEW programming soon enough though. He doesn't think it'd do anyone any good if Friedman sat at home for 18 months before his contract lapsed.
Strong words from a veteran there.
Create Content and Get Paid
---