Chris Jericho On Early AEW: "Mox Was Still Ambrose. Nobody Knew Kenny Omega. Nobody Knew The Bucks"
'The Ocho' speaks frankly on wanting to make new stars when All Elite Wrestling first launched.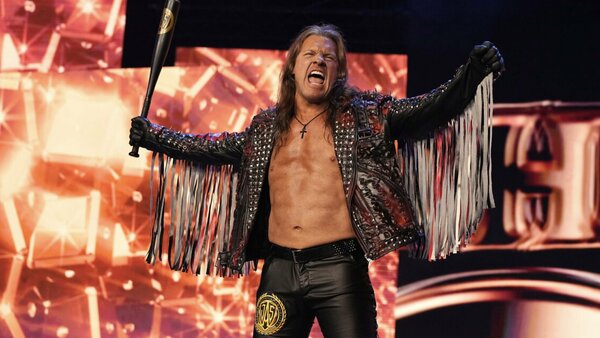 Chris Jericho wanted to make as many stars as quickly as possible when AEW first launched, believing that he was the only name big enough at the time to carry the load.
Calling it his "#1 mission from day one" while speaking to In The Kliq, he said (h/t EWrestlingNews);
"So my #1 mission from day one when we started AEW was to to do my best to make new stars. Because at first I think the company was on my back. And I knew like, you've only got about a month or two. It can't always be Chris Jericho. We need to make as many — and think about this. Cody Rhodes right out of the gate, like he was not the Cody he is now. Mox was still Dean Ambrose. Nobody knew Kenny Omega. Nobody knew the Bucks, Darby Allen, Scorpio Sky, Jungle Boy, Ortiz, Santana, Sammy Guevara, Jake Hager when he came back. All those guys, in the first three months I worked with. We had a short window of time to make as many stars as we could...So that's always been my goal. And Ricky Starks is another guy, like people love him. All he needed was a story. He needed to be on TV featured every week. And that's kind of what we've done… it's all about making as many guys as you can main event-level talent, right? And it's not easy to do. The guy's gotta do most of the work. I can help though, and that's kind of what I've been doing. And all of my stories have been revolving [that]."
Jericho lost to Ricky Starks at Sunday's Revolution pay-per-view, having lead his Jericho Appreciation Society in a feud with 'Absolute' since losing to him earlier this year. 'The Ocho' was the first AEW World Heavyweight Champion during the belt's first months and also recently the ROH World Heavyweight Champion shortly after Tony Khan 2022's purchase of the company.