Chris Jericho Responds To Jim Cornette's 'Stadium Stampede' Criticism
What did AEW's 'Le Champion' have to say about Corny's hate?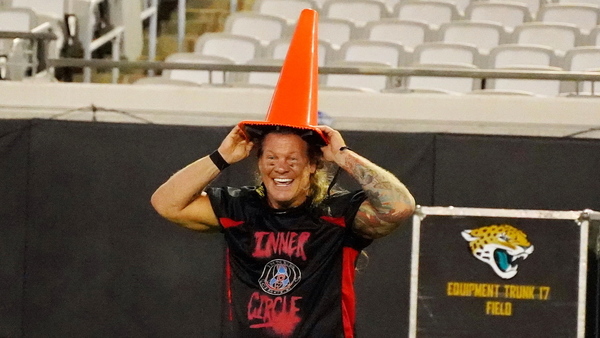 Chris Jericho fired back at Jim Cornette's criticism of AEW's 'Stadium Stampede' match on the latest episode of Busted Open Radio.
The former AEW World Champion said anyone who didn't like the wacky match doesn't "have a soul". He added that those criticising the match, including Cornette, can't like pro wrestling because "this is what the essence of wrestling is - it's entertainment".
Cornette had blasted everyone involved in the Double Or Nothing pay-per-view showpiece, and said that he'd never watch AEW's product again. Clearly ashamed and disillusioned, Corny also scorched Jim Ross, Matt Hardy and everyone else for taking part.
Near the end of his rant, Cornette called everyone involved "f*cking morons".
Jericho didn't rise to that, but he did point out that Jim once booked an angle in Smoky Mountain Wrestling that saw the aspiring up-and-comer shove Cornette's face into a giant cake. So, he's not sure why Jim has such a problem with the lunacy of last weekend.
The AEW fave said 'Stadium Stampede', zany antics and all, ranks up there as one of his "favourite things" he's ever done in wrestling.
Somewhere, Cornette just blew a gasket.
Create Content and Get Paid
---