Chris Jericho Reveals AEW Talks With Will Ospreay
Le Champion believes the Aerial Assassin will eventually end up in AEW.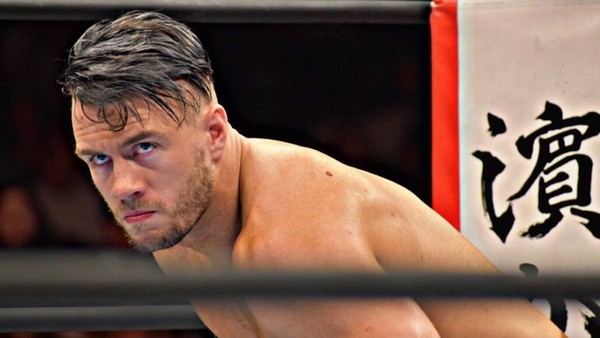 Could Will Ospreay end up becoming #AllElite? If Chris Jericho's prediction is correct, the Aerial Assassin will indeed make his way to AEW at some point in the future.
Speaking on REINVENTED with Jen Eckhart, Le Champion revealed that he himself reached out to Ospreay during the early days of AEW. While the Englishman didn't end up signing with AEW at that point, Jericho believes that Ospreay will eventually compete full-time "in America", presumably meaning for AEW.
As Jericho detailed (via Fightful):
"I'd love to see Will in AEW. I actually called him way back when we were first starting out to see what kind of interest he had. I think there are a lot of guys that want to work in Japan and spend time there. I know, because I was one of them. I've been to Japan over 60 times in my career. There will come a time when Will decides he wants to work in his own country. I know he's English, but in America. That idea is much more similar to England than Japan is. There's something to be said about being a worldwide television superstar. You won't get that working for New Japan Pro Wrestling. It's great to be there, but the real big leagues lie in America. I would love to see Will working in America, and I think at some point that will probably happen."
At the moment, Ospreay is parading around the Los Angeles-based NJPW Strong setting, proclaiming himself to be the real IWGP World Heavyweight Champion, having had to vacate the title earlier this year due to neck injury.
Additionally, it's worth noting that Will Ospreay is one of the many names announced for this year's Jericho Cruise. Taking place between 21 October and 25 October, Chris Jericho's Rock 'n' Wrestling Rager at Sea: Triple Whammy will travel from Miami to the Bahamas.
Tickets and further information for Triple Whammy can be found here.
Create Content and Get Paid
---