CJ Perry Reveals She Owns The Lana Name
Lana is the best, Lana number one.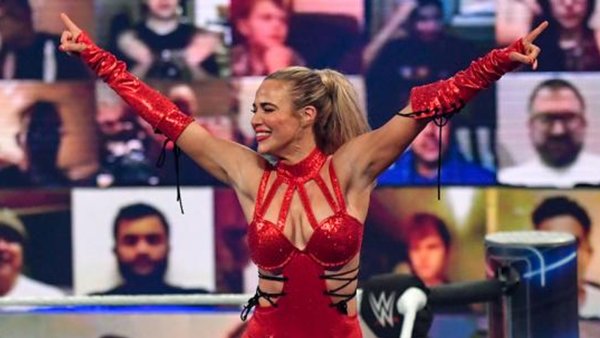 Having been released by WWE on 2 June, CJ Perry has now revealed how she owns the Lana name she used during her eight-year tenure with Vince McMahon's company.
As picked up on by Fightful, Perry explained to fans at this past weekend's East Coast Autograph Auctions event how not only will she be able to use the Lana moniker in other wrestling promotions, but that she actually prefers Lane to her real name.
On the Lana mantle, CJ said:
"I own that. Owning 'Lana' is like owning the name 'Mike'. You can't. In my contract, they own Rusev because it's so specific, but they don't own Lana because you can't."
Having then asked fans which name she should use as and when she resurfaces in the wrestling business, Perry made mention of how she herself would prefer to be known as Lana:
"I would rather come out as Lana because, as the end of the day, I would rather just not come out with my real name."
Like is so often the case, Lana was under the standard WWE 90-day non-compete clause after being let go earlier this year. Those 90 days expired at the start of last month, meaning that she's now free to appear for any other wrestling promotion.
Of course, there have been plentiful rumours and rumblings that CJ Perry will eventually turn up in AEW alongside her husband Miro. Whether that happens remains to be seen, but there's no doubting that the Lana and Miro pairing is clearly one that works as an on-screen tandem, as shown by the pair's initial run on the WWE main roster.
Create Content and Get Paid
---