CM Punk Being SUED By Colt Cabana Over Legal Fees
The Art Of Wrestling host is claiming $1.2 million in damages.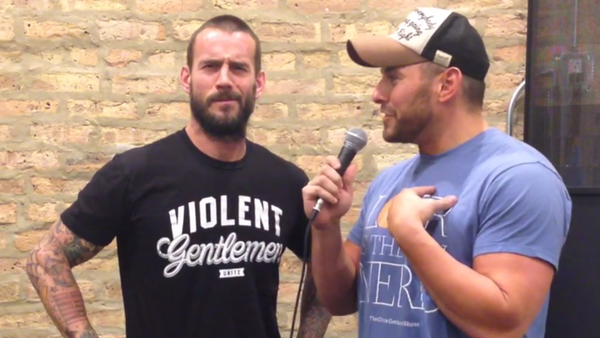 CM Punk and Colt Cabana may soon be heading back to the courtroom after thwarting WWE doctor Chris Amann's defamation case in early June, but this time, they'll be on opposite sides.
Per the Chicago Sun Times, Cabana is now suing Punk for beach of contract and fraud, stemming from legal bills amassed during the Amann case, with Colt's lawsuit contending the former WWE Champion went back on a promise to cover him.
Cabana claims to have a received a text from Punk telling him he'd be "100% covered." His former friend then reneged, saying "you are on your own," leaving the independent wrestler to pay $256,868 of the $513,736 in legal fees amassed during the Amann case.
Colt is suing for $200,000 in general damages as well as $1 million in punitive and exemplary damages. The lawsuit states that "Brooks (Punk) acted with fraud, malice, and oppression towards Colton, with the deliberate intention of causing Colton harm."
This all stems from Punk's appearance on Cabana's Art Of Wrestling Podcast, in which the former 'Voice Of The Voiceless' took aim at the catalogue of issues he experienced during his WWE run, prompting Amann's defamation case.
Punk and Colt were long-time friends, stemming all the way back to their days on the indies. Now, it appears that their relationship is over.
Create Content and Get Paid
---