CM Punk/ Colt Cabana Vs. WWE Doctor Chris Amann: Verdict Is In
Defamation case concludes in Illinois.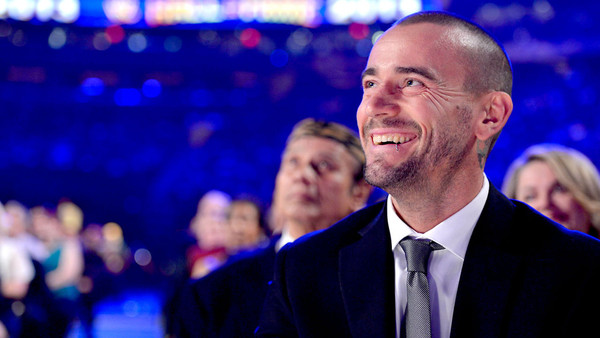 WWE Senior Ringside Physician Chris Amann's six-day defamation trial against Phil 'CM Punk' Brooks and Scott 'Colt Cabana' Colton concluded in Cook County, IL today. The jury found in favour of defendants Brooks and Colton after just two hours deliberating their decision.
In his closing argument, Amann's attorney sought just under $4 million in damages, comprised of $1 per stream of Colton's The Art of Wrestling podcast which made the alleged defamatory comments, plus punitive damages. Amann claimed that the broadcast - hosted with guest Brooks - disseminated slanderous statements about the medical care the wrestler received in WWE.
The jury agreed that there was no basis to the plaintiff's claims, clearing Brooks and Colton of all counts (Defamation, False Light Defamation, and Distribution).
Ross Berman and Nick Hausman, who have superbly covered the trial for WrestleZone, noted that Brooks and wife April Mendez (AJ Lee) cried with relief as they embraced following the reading. Amann was said to have stared blankly into space.
The doctor remained courteous after the trial, but declined to comment. Brooks and Colton were naturally jubilant.
Cabana is a mainstay of the indie scene, whilst Dr. Amann remains employed with WWE. CM Punk has not wrestled since walking out on the company in 2014, instead turning his focus to MMA. He is set for his second fight in the Octagon this Saturday. During the trial, Cabana's lawyer asked Punk, "You got a fight on Saturday, right? You ready for that?", to which he replied, "Oh yeh!"
Create Content and Get Paid
---