CM Punk Confirms Fight Team, Set To Begin UFC Training
Is trouble brewing? The camp is embroiled in scandal, and one of his new teammates has already been critical.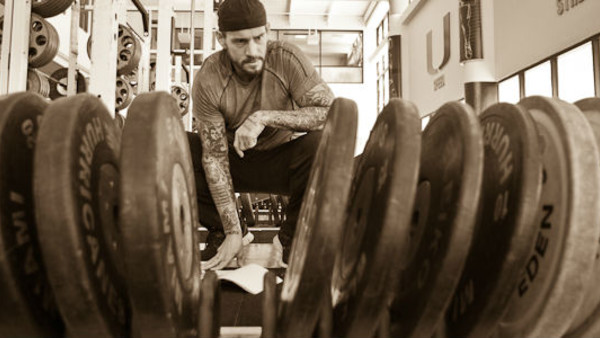 Drum roll, please! And the winner of the CM Punk sweepstakes is... Roufusport! Punk will be training at the Roususport MMA Academy in Milwaukee, Wisconsin, a close enough drive from his home state of Illinois to keep him local and able to spend less time traveling and more time in the gym. And, as an added bonus, he'll be working with one of the best striking coaches (Duke Roufus), a UFC champion (lightweight champ Anthony Pettis), and ONE FC champion Ben Askren, one of the best wrestlers in MMA, with wrestling being something Punk will need to work hard on. Of course,
Askren was one of the most vocal critics of the UFC signing Punk
, and that should prove to be interesting once the two start actively training together. Askren was snubbed by the UFC after finishing up his contract with Bellator MMA, where he was their undefeated welterweight champion. After the UFC told Askren to go out and get some fights in the WSOF to gain experience (a ploy to devalue Bellator more than anything else), he instead walked in to ONE FC, the biggest MMA promotion in Asia, and quickly took their welterweight title. Now, he'll be training the man he complained was an "0-0 fake wrestler." Awkward. That said, Roufusport is a camp that has produced champions in Askren and Anthony Pettis, although it is not without its share of criticism. Earlier this year multiple former members of the gym came out to criticize conditions and behavior there in the wake of the death of a kickboxing student who died at an event gym founder Duke Roufus promoted.
A report
in November by the Milwaukee Sentinel-Journal found multiple parties linked to Roufus failed to act or act in a manner that would protect Dennis Munson Jr., who died after sustaining serious injuries at Roufus' American Fighting Championship. After the report, TUF 20 runner up Rose Namajunas, and former UFC fighter Eric Schafer were among those turning against the camp, along with lesser known members from the gym. They told tales of being pushed too hard, sparring with opponents with massive size differentials, and bully-like tactics being carried out in the gym. According to Schafer, posting to
the Underground
forum (a site popular with MMA fighters);
Duke Roufus is a bully, a liar, and one of the worst people I have ever met. I have never been in a more toxic environment than when I was the head grappling coach and fighter at the gym. I saw teammate after teammate getting treated like shit. Guys being told to beat up lower level guys that were just trying to help out, UFC fighters being told to beat up other UFC level fighters so they would not come back, verbal abuse, violence, guys getting lied to about fights, etc. I have messages and conversations with almost everyone of his fighters from my days there; from his UFC stars to his coaching staff about how much they were mistreated. I will not out them, but they know the truth. They can tell their tales if they want.
Those are some serious accusations. Hopefully for Punk's sake he can steer clear of any drama there and focus on training and getting his MMA career off to a successful start.
Create Content and Get Paid
---