CM Punk & MJF Name-Drop Several WWE Wrestlers On AEW Dynamite
Triple H, John Cena, and more all got mentions in CM Punk & MJF's in-ring promo battle.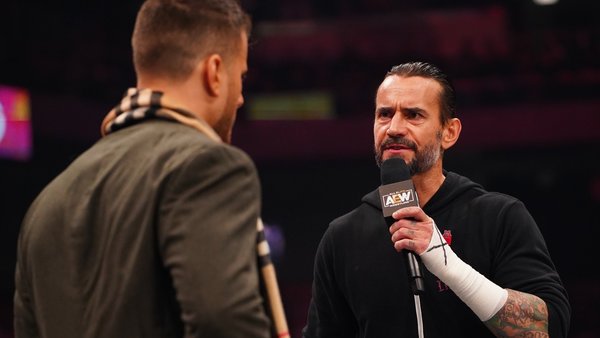 Multiple WWE wrestlers were name-dropped on last night's episode of AEW Dynamite, as CM Punk and MJF used people from the other side of the new wrestling war to take shots at each other.
Punk made the first reference, claiming that while MJF saw himself as a revolutionary, he was no more than a "less-famous Miz". This rankled the Pinnacle leader, who, after calling his opposite number "PG Punk", said he "might as well be out here preaching hustle, loyalty, respect".
Later, MJF claimed that it ate Punk up inside to know that he has never been more than second-best throughout his wrestling career. "Whether it was the You Can't See Me Man, or The King of Kings, you were never up to snuff," MJF said, adding Triple H to the list of WWE wrestlers brought up.
Whether behind the scenes or on-camera, Cena and Triple H are both notable, important figures in Punk's wrestling history. Miz, meanwhile, is a frequent comparison point for MJF critics, typically deployed in bad faith.
The name-drops were part of a lengthy opening segment atypical of AEW programming, as Punk and MJF followed up on last week's in-ring confrontation in a barb-filled promo battle. It concluded on Punk trying to start a fight with Max, who took his jacket off, as if he was about to oblige, only to take a powder.
AEW has not yet confirmed a date for Punk vs. MJF, though a big match between the two is now certain.
Create Content and Get Paid
---