CM Punk 'Not Expected' To Wrestle For AEW Again
It looks like CM Punk and AEW will come to terms on the end of his run.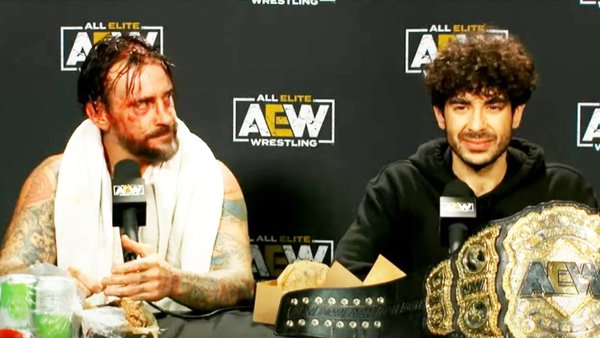 CM Punk isn't expected to wrestle for AEW again.
Wade Keller from PWTorch has been reporting on a third-party investigation into the fallout from AEW's recent All Out pay-per-view. Post-show, Punk went on a spectacular rant that even left boss Tony Khan rather speechless; then, the reigning AEW Champ got into a backstage altercation with Kenny Omega and The Young Bucks.
Everyone involved was suspended, but Keller is keen to stress that Punk probably won't be back on Dynamite once the aforementioned investigation is completed. In other words, that could be a wrap on his year-long AEW run.
If so, then it'll be remembered more for how it ended than any hot debuts and/or matches.
PWTorch isn't 100% on any of this, of course, but they do reckon AEW will come to terms on some sort of buyout on his lucrative contract. The fact that's even being discussed this early on suggests there's no real desire to smooth things over and potentially bring Punk back to TV.
Khan has quickly tried to move on from the debacle by crowning Jon Moxley his new World Champ on a recent 'Grand Slam' episode of Dynamite.