CM Punk Ready To Move Onto Next Project, AEW Holding Him Up
The Best in the World looks ready to move on from AEW...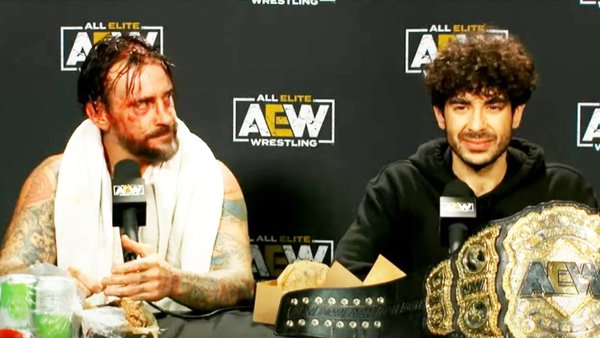 CM Punk is ready to move on from all things AEW, but it doesn't seem his current employer is.
That's according to an update provided by the most recent edition of the Wrestling Observer Newsletter, with it being noted that, as of this weekend, the former AEW World Champion is still under AEW contract and being paid by the promotion.
Going further, the Observer also revealed that people close to Punk have claimed that The Best in the World is actually "ready and willing to move onto his next project" at this current moment in time, and the hold-up on his potential departure/release from AEW is on his current employer's side. Though it wasn't noted what said "next project" was thought to be.
Recent reports revealed that AEW were in the midst of negotiating a buy-out of the Chick Magnet's contract post-Brawl Out, with it being "doubtful" that the top star would return to the company in the future.
And the Observer would also add that any potential Punk vs. Elite angle on the back of the latter unit mocking and referencing Punk/Brawl Out on Dynamite recently had "no chance" of happening, according to those close to the situation.
All that being said, the injured star - currently out with a torn triceps - is still said to be a part of the upcoming Fight Forever video game, as reported by Sportskeeda.
Create Content and Get Paid
---