CM Punk Thinks WWE Talent Should Be "Embarrassed" By THIS NXT Star
CM Punk says everyone else on TV needs to "better themselves".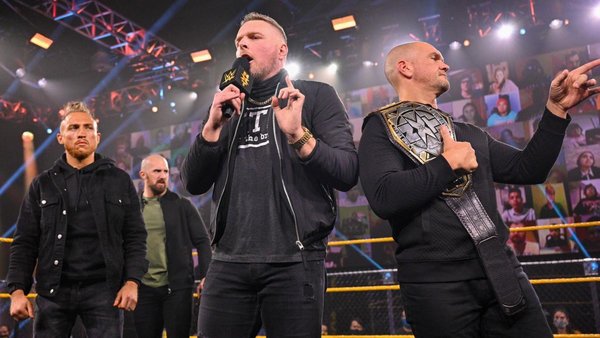 CM Punk thinks everyone in WWE should feel "embarrassed" that Pat McAfee is showing them up on the mic.
The former World Champion tweeted his thoughts on Friday night and engaged in some back-and-forth with fans about McAfee's prospects as a pro wrestler. Punk did also say that "a lot of it has to do with circumstance", suggesting that he realises many in the company are held back when it comes to cutting promos.
Still, he thinks McAfee is doing the best job.
When asked by one fan how far Pat could go if he committed himself exclusively to pro wrestling, Punk replied with, "There's zero reason for him to fully commit to wrestling. He's already the best thing on this show not named @RheaRipley_WWE".
Those are strong words, but there's no doubts that McAfee has been a breath of fresh air since he started popping up on NXT more frequently.
After another fan said that maybe most wrestlers had been "brainwashed" into cutting promos a certain way, Punk said, "Correct". He agrees that the WWE system isn't exactly set up to encourage freedom on the mic.