Cody Rhodes Talks Everything All In!
Building a universe outside of WWE.
It was on the ROH War Of The Worlds tour, after all of the cameras were off and nobody wanted to leave the building... 2000 people sounded like 20000 people and Cody Rhodes had to send them all home happy. This was the moment Cody Rhodes knew that All In was possible.
Since then, the son of the son of a plummer and his band of merry men have sold out the Sears Centre arena in Chicago in 29 minutes to become the biggest indie wrestling event of all time.
Speaking just a few hours ago on a conference call that WhatCulture.com took part in, Cody talked about the incredible opportunity All In and the whole Starrcast convention is to show an American audience how big wrestling can be outside of WWE;
"WWE is outstanding at what they do but they don't own wrestling. Nobody does. This is a chance for anyone to see what it's like out there. What it is like beyond New Japan".
And by the sounds of it, things are bright out there. It isn't just All In selling out arenas as ROH have just sold out Madison Square Garden with their NJPW cross over show the G1 Supercard and with NJPW expanding into the United States, the world of wrestling out side of the WWE is looking better than it has in years.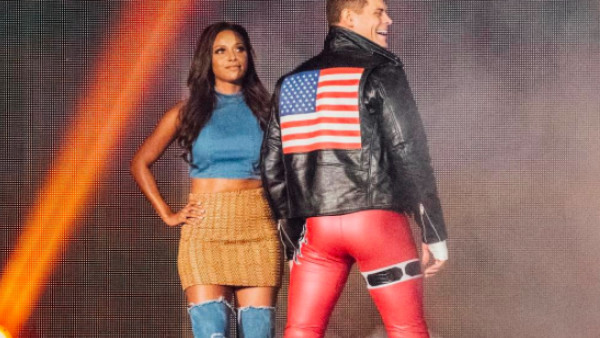 As for whether All In 2 will happen, Cody wished he could give a good answer saying "a lot has happened in the last few weeks". He did however mention that there is something special about how Cody, the Young Bucks, Kenny Omega and Hangman Paige are looking to the future;
"We've made a verbal agreement to each other". Something that he isn't sure has ever happened in wrestling. "It's no secret, our contracts are all up. The next step we take we do it together".
Whatever that step may be we are just glad that we get to go along for the ride.
All In will be broadcast on FiteTV and ROH Honor Club on Saturday 1st September. The Starrcast event will also be available on FiteTV with bonus content on Twitch.
We need more writers about Cody Rhodes and All In! Get started below...
Create Content and Get Paid
---
Phil Chambers
Once known as Hobo Joe, he died tragically on the wrestling channel but from his ashes rose the bearded phoenix known as Phil Chambers. When he's not editing videos or appearing on the channel, Phil also runs Kayfabe News on YouTube so go check that out! Follow him too! @PhilMyChambers
See more from Phil