Conor McGregor Accepts Oscar De La Hoya's Fight Challenge
Could the Notorious make his return to the boxing ring?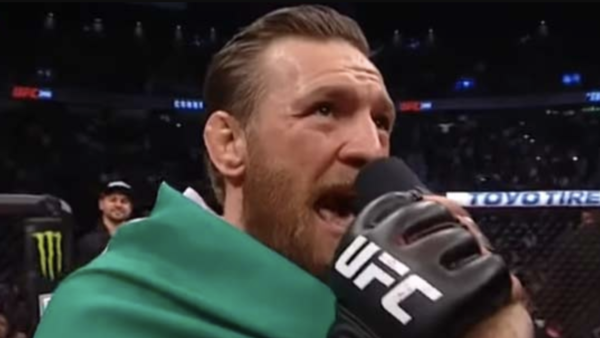 Former UFC two-weight champion Conor McGregor has taken to social media to announce that he has accepted the challenge of former world champion boxer Oscar De La Hoya.
In characteristically confident fashion, McGregor tweeted: "I accept your challenge, Oscar De La Hoya."
The news comes after reports earlier this week that the 47-year-old Olympic gold medalist had expressed an interest in returning from retirement to take on the Irish MMA star.
In a recent interview on the State of Combat podcast, De La Hoya stated that he would need only two rounds to dispatch McGregor in the squared circles;
"Oh, come on, brother. Two rounds. Because one thing about me, one thing about me, I went for the kill always. And look, Conor McGregor is⁠—I love him in the Octagon. I respect him. I watch him all the time. But the boxing ring is a whole different story. It's a whole different story."
The pair also share a common opponent inside the boxing ring. De La Hoya lost a contentious split decision to Floyd Mayweather in 2007, while McGregor was also defeated by the American via 10th round knockout in his lone foray into professional boxing back in 2018.