Controversial Ex-AEW Star Signs Deal With Impact Wrestling
One of All Elite Wrestling's most divisive ex-talents resurfaces...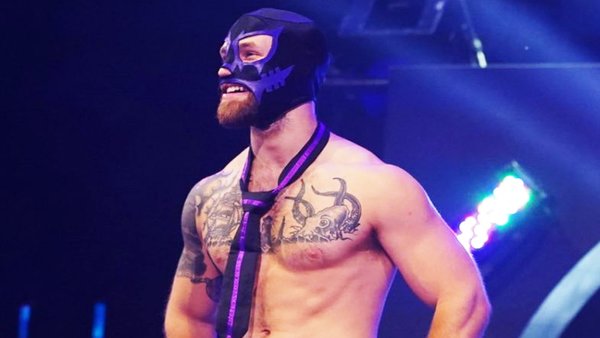 Alan Angels - the man who brought the glittering career of Kenny Omega to a bleak and abrupt halt - has made permanent his association with Impact Wrestling, as the man himself revealed in an interview with Paltrocast.
Now going by the name 'Angels', he clearly impressed officials when working matches against the in-form Speedball Mike Bailey and Trey Miguel in July and October, respectively. Angels, under the belief that he could not advance his career when blockaded by such an enormous roster, made the decision not to renew his own contract earlier this year.
Instead, he set about making a name for himself on the independent circuit with the idea of re-entering AEW as a far more buzz-worthy and valuable name. As this deal indicates, he's on his way; much as the name 'Impact Wrestling' will probably forever remain stigmatised, its core group of supporters have raved about the league's high-end match quality this year.
He is best known for breaking the internet in 2020 by sparking what was among the silliest debates on Wrestling Twitter all year - and think of the ground that covers.
More than one known member of the wrestling media was aghast when, in April, Kenny Omega worked a competitive and epic...six minute match with Angels when Tony Khan was operating out of QT Marshall's wrestling school with a skeleton crew comprising just 29% of his roster. The rest were unable to make the tapings as a result of stay-at-home orders issued when the COVID-19 pandemic was in its earliest phase. Despite Ric Flair being as generous with lower-rung opponents in his heyday, that was it for Omega.
He, sadly, would never break AEW's pay-per-view record at Revolution 2021.
Create Content and Get Paid
---