Controversial Ex-WWE Star Says She'd Consider Signing With AEW
This former WWE name has put Tony Khan and AEW on notice with recent comments.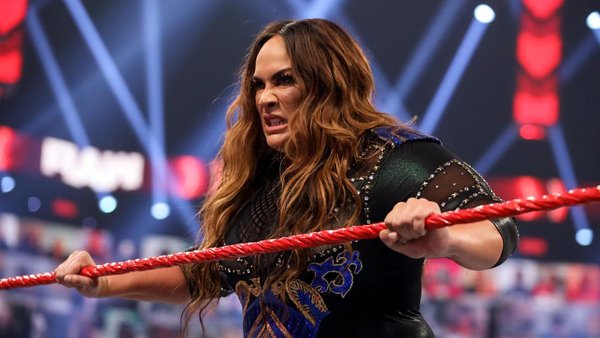 Ex-WWE star Nia Jax has said she'd be open to signing with AEW if Tony Khan ever wanted to open negotiations.
During a fan Q&A on Facebook with K&S WrestleFest, Nia revealed she "keeps getting asked that question" and "usually says no" to it. However, something has changed in 2023; perhaps it has something to do with the fact one of her good friends Saraya is now #All Elite.
Jax broached that subject during the chat with fans, and also said she'd recently bumped into AEW's Nyla Rose on the road. Working with both those women on shows like Dynamite, Rampage and All Elite pay-per-view does sound appealing to Nia.
She described a possible jump to AEW someday as "something different".
Pro wrestling fans might disagree with that, because Khan has made a habit of gobbling up released WWE stars over the past few years. Jax, who made a cameo appearance in the women's 2023 Royal Rumble this past January, would just be the latest ex-WWE signing then.
Nia doesn't care about that - she's exploring her options, and happy to talk if AEW come knocking.