Controversial Name FIRED By AEW
Less than a week removed from CM Punk's AEW sacking...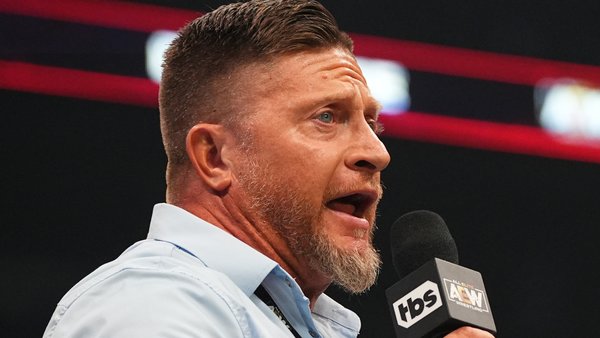 Ace Steel has been fired by AEW for the second time in 12 months, PWInsider's Mike Johnson reports.
Steel was formally let go from his position as a producer and coach on Thursday. The 50-year-old had been working remotely for Tony Khan's promotion since before the Collision brand's launch in June, though he was forbidden from attending television tapings in person owing to his role in last year's post-All Out fight.
A close friend of CM Punk, Steel was in the former AEW World Champion's locker room when he fought with Kenny Omega and The Young Bucks in September 2022. Steel is alleged to have bitten Omega on the arm during the altercation.
Steel was fired following AEW's investigation into the matter. The promotion opted to bring him back to work with Punk when it was engineering 'The Voice of the Voiceless'' own comeback earlier this year, on the basis that Ace would be working from home. PWInsider notes that this caused a two-week delay in Punk's return announcement as the two parties formalised details on Steel's deal.
The report also states that there'd recently been talk of finding a space in Florida for Steel to train and work with wrestlers.
Punk was fired by AEW last Saturday.