Corey Graves Wants Pat McAfee Match At WWE Survivor Series 2022
Could the Saviour of Misbehaviour lace up the boots again this November?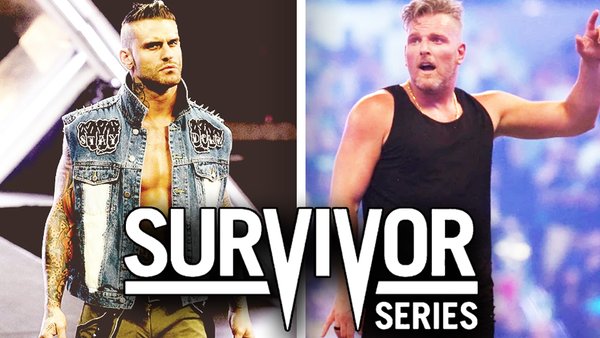 With Corey Graves nowadays cleared for in-ring action, the Saviour of Misbehaviour has openly discussed how he'd love to face off against Pat McAfee - with WWE's annual Survivor Series touted as a suitable place for such a match to take place.
Speaking to Wrestling Inc., Graves touched upon squaring off against fellow Pittsburgh native McAfee, with this a contest that the Raw announcer previously teased on social media.
"Not to my knowledge was it ever discussed with any sense of legitimacy, but you've got to remember, there's only one night a year Raw and SmackDown competes in head-to-head competition, Survivor Series. I hope, I am going to start politicking now, I think McAfee and Graves at Survivor Series, I think we have to pass the bar that was set by Cole and Lawler at WrestleMania."
During this interview, Corey was full of nothing but praise for McAfee, citing not only how good the former NFL star is at his job, but also highlighting how Pat does this for the love of pro wrestling as he doesn't need the money or fame that WWE offers up.
Graves also discussed how one of the hardest elements of becoming an announcer was having to "unlearn" his own Pittsburgh accent. As for McAfee, he's had huge success just being himself with his own natural twang.
Whether we do eventually get Corey Graves vs. Pat McAfee down the line at some point remains to be seen, but one-time NXT Tag Team Champion Graves hasn't shied away from saying how he'll lace up his boots again if the right situation and story arises.