Could Shawn Michaels Wrestle Again?
WWE NXT chief is asked this one quite a lot. What's his latest answer?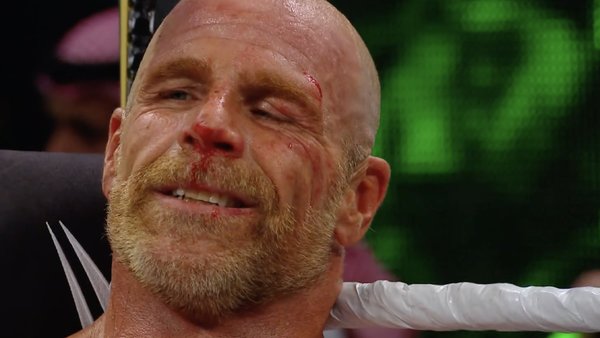 No.
Or almost certainly not, anyway, as "never say never" remains as potent as ever in 2022. Nonetheless, Shawn Michaels believes that really is it for his in-ring career, saying as much during a recent interview with Culture State. He said;
"I've had that final match...father time waits on no man. I'm good. I'm unbelievably happy with my career, and it is now time to watch the next generation flourish."
The "next generation" is one 'HBK' currently has a key hand in developing thanks to his increased responsibilities within WWE of late. He became Senior Vice President of Talent Development Creative in September 2022, taking the lead in both creative and development at NXT and in the Performance Center, as well as working towards setting up NXT Europe next year.
Michaels' final match was as controversial as it was infamous. Having formally retired following a loss to The Undertaker at WrestleMania 26 in 2010, he was lured back into the ring nearly a decade later for a Crown Jewel 2018 tag team match alongside DX parter Triple H against The Undertaker and Kane.
With the show (and WWE) already under fire for going ahead in the wake of journalist Jamal Khashoggi's death at the Saudi Arabian consulate just weeks earlier, the contest itself was a multifarious calamity. Retiree Michaels ended up holding the whole thing together after Triple H sustained a serious pectoral injury in the first few minutes, both Brothers Of Destruction appeared blown up from the off, and Kane's mask and wig fell off during a slugfest.