Current Star: "I'll Never Wrestle For Anybody Besides WWE"
Don't place a bet on this wrestler showing up in AEW or anywhere else someday.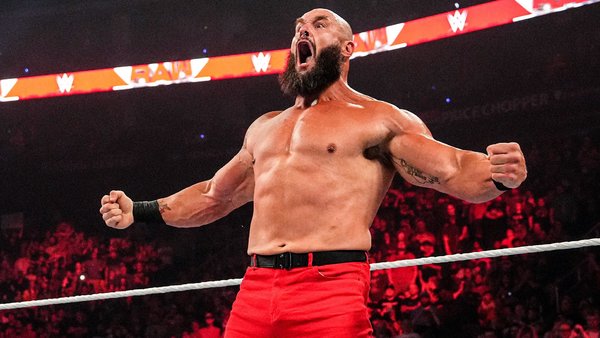 Braun Strowman has vowed he'll "never wrestle for anybody" outside WWE again.
The recent returnee told Corey Graves on 'After The Bell' that he "kind of played around with ideas" after departing the promotion in early-June 2021. His agent, a guy Braun described as "unbelievable", also reached out to other major companies to see if they'd be interested in signing him.
Nothing came of that, but Strowman wasn't too gutted - he preferred a WWE comeback anyway, and wanted to help young men and women cut their teeth in the interim. That's why he worked some dates on the independent circuit and helped to develop 'Control Your Narrative'.
Braun did show up at ROH's Final Battle pay-per-view last December, but wouldn't actively wrestle a match for the group before it was purchased by AEW boss Tony Khan. Strowman didn't make any All Elite cameos either, which came as a slight surprise to some wrestling fans.
The 'Monster' returned to WWE screens on the 5 September edition of flagship show Raw. Since then, he's been booked to mow down numerous tag-teams, but hasn't launched his first proper feud.