Current Star Teases SHOCKING New AEW Stable
Can you imagine the scenes if Tony Khan booked THIS on AEW programming?!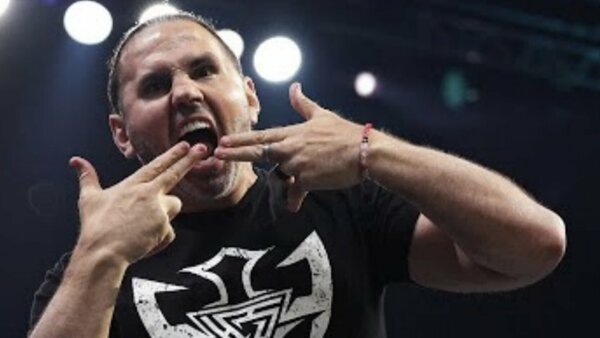 Matt Hardy thinks AEW boss Tony Khan would be interested if he pitched a brand new stable with himself, his brother Jeff, Christian Cage and All Elite newcomer Adam Copeland.
Yes, you are reading that correctly! Matt told listeners on his 'Extreme Life Of Matt Hardy' podcast that he'd "love to see" this become a reality at some point in the future. Of course, it'd be a nod back to the quartet's history together in ladder and TLC matches.
Hell, throw in The Dudley Boyz to complete the set. Matt didn't bring up Bubba Ray or D-Von, but he does like the thought of teaming up with his sibling and two of his greatest rivals as a brand new AEW supergroup.
Here's where things get even more interesting: Hardy reckons the stable should be heels. It's possible that Matt is taking subconscious inspiration from the old Main Event Mafia group in TNA, or perhaps he has more of an nWo vibe in mind.
This is something that TK may be unable to resist if one of the veterans pitches it backstage, but there's a lot to burn through with Copeland as a singles first.