Current WWE Star Calls Himself A "F*cking Idiot" After Disappointing SummerSlam 2022 Match
This current WWE man wasn't exactly thrilled with his own performance at SummerSlam 2022.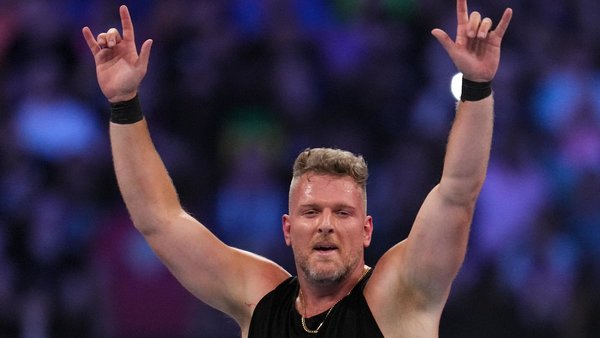 Pat McAfee has referred to himself as a "f*cking idiot" following WWE's recent SummerSlam 2022 supershow.
The SmackDown announcer wrestled Happy Corbin on the undercard, and told listeners tuning into his daily show that he wasn't prepared for the humid weather conditions at Nashville's Nissan Stadium. In fact, Pat regrets not working out inside the ring earlier in the day to get a feel for how slippy the ropes might be.
He also wishes he'd picked out some different footwear for the match.
Before hitting his "Swanton Bambini" on Corbin, McAfee had to regain his balance on the top rope - Pat almost fell, which would've been embarrassing, and he thinks fans on Twitter gave him way too much credit for finding his feet and landing the move.
Overall, McAfee just wasn't too comfortable with his performance and thinks it would've been a lot better had he prepped for the humidity in Tennessee. Backstage before the bout, Pat was wandering around drinking all the water and Gatorade he could find. The dude was sweating buckets even though he "hadn't done anything" yet.
Lessons learned, Mr. McAfee.