Current WWE Star Shares Incredible ECW Story
Who had an eye-opening ECW experience aged just "17"?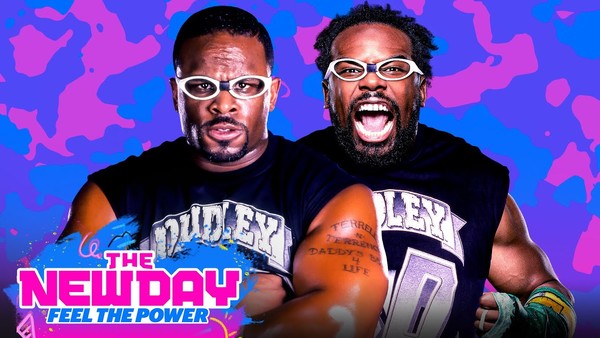 WWE's Xavier Woods revealed on New Day's 'Feel The Power' podcast that he attended an ECW show as a kid.
Woods claimed that a friend's mother took him and his mate to the event thinking it'd be a normal wrestling card. To her horror, it was blood-soaked original ECW action, and she was ready to take the boys home after the first few matches.
Then, The Dudley Boyz changed everything by cutting a promo that made the woman so mad she wanted to "see them get their asses kicked". Xavier and his friend stayed put, and were happy to do so.
The timing of the story doesn't quite add up though.
Xavier said the event was ECW's Wrestlepalooza 1998. That happened on 3 May '98, meaning Woods would only have been 11 years old (he was born on 4 September 1986). Weirdly, he said on the pod that he was 17 when he attended the show.
Work that one out!
Despite the questionable timing, the story is a fun one. The otherwise-laid back lady Xavier was with got so wound up by D-Von and Bubba Ray that she couldn't leave until they got their comeuppance.
Create Content and Get Paid
---