Current WWE Star Wants Women's Intercontinental Title
One of SmackDown's newest stars thinks women need a midcard belt ASAP.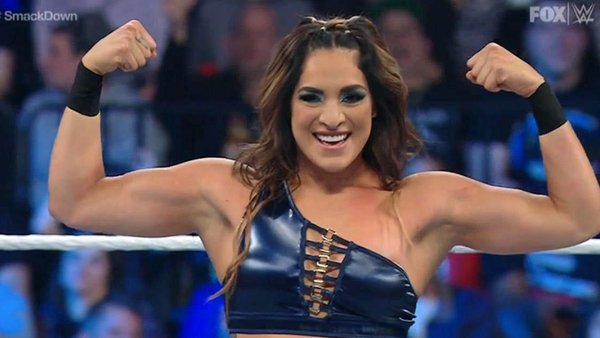 Raquel Rodriguez thinks WWE should create yet another title belt.
The SmackDown star told NBC Sports Boston that it'd be cool to see a women's version of the main roster Intercontinental Championship or offshoot of NXT's North American strap on top shows soon. She thinks that'd be "a huge leap forward for the women's division in general".
Raquel is hopeful that WWE will hear the interview and make it happen. She's even holding onto the thought that a Women's IC or North American belt could be crafted before the end of 2022; Rodriguez told interviewers that it should be part of shows "in the near future".
Was this a hint of things to come? Does Raquel know more than she's letting on?
WWE's main roster currently serves up no less than 10 different championships. Of course, some of those are held by the same worker. For example, Roman Reigns holds both the WWE and Universal Titles.
It might be an idea for creative to sort out the messy Women's Tag-Team Title scene before they even think about new belts too. Rodriguez want to see a midcard singles title in circulation soon though.