Current WWE Wrestler Doesn't See Himself "As A Human Being"
Say hello to one of the most interesting philosophies any WWE wrestler has in 2023.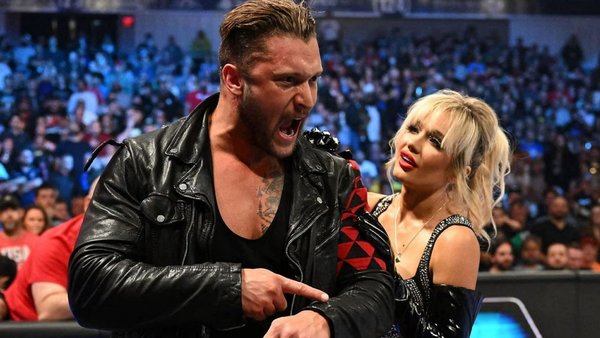 Karrion Kross doesn't view his WWE character "as a human being".
No, don't rub your eyes and try to read that again - you read it just fine the first time. Explaining, Kross told Muscle & Fitness that he sees his company persona as "a dark energy". It's akin to that creepy feeling people get when they walk into a dark room and struggle to adjust their eyes.
Before that happens and you can see even a little, there's a sense of panic that kicks in about what may be lurking in the darkness. That's the philosophy Karrion holds when he thinks about how his character should behave on-screen. He wants to be unnerving and like something hiding "in a haunted house".
Interesting.
Kross has said during numerous interviews that he's enjoying this second go-around in WWE. The first didn't end on a high note (in fact, it ended with one of the most embarrassing repackage jobs in recent memory), but Karrion has bounced back to become a breakout heel on SmackDown under Triple H.
He's a thinking man's pro wrestler, and he wouldn't change that for anything.
Create Content and Get Paid
---