Damien Sandow Announces "Swan Song", Last Wrestling Match Confirmed?
Aron Stevens seemingly wrestles his final match on Saturday 11 June.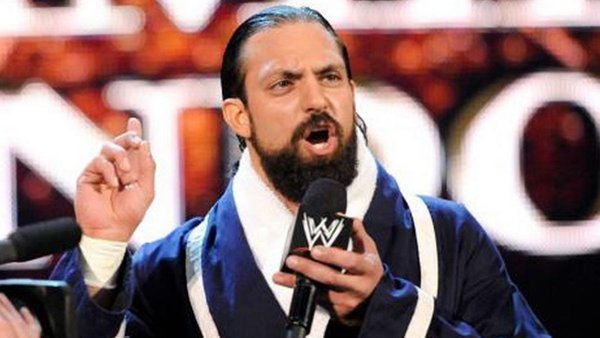 The former Damien Sandow will compete in what sounds like his final wrestling match on Saturday 11 June.
Aron Stevens' pro wrestling "Swan Song" will be against former NWA Worlds Heavyweight Champion Trevor Murdoch at the group's Alwayz Ready pay-per-view. The former WWE star announced this on Tuesday, posting the match graphic along with the following quote to Instagram:-
"This match against Trevor Murdoch at #ALWAYZREADY, My Swan song as it were, not only marks the finale of an unparalleled wrestling career but the dawn of a new age. When I first left wrestling, the business experienced one of the biggest lulls in its history. Since returning, my presence has not only proven a blessing to fans everywhere but the entire industry has been better off because I was a part of it. After June 11th I will keep the wrestling fans, all staff, the competitors, and the entire industry in my thoughts and prayers going forward as they all proceed without me. Thank you "
Whether or not this is a full-on retirement for Stevens is currently unclear. That his Instagram post was in character makes it tough to draw a solid conclusion, though it wouldn't be the first time that he has taken time away from wrestling, having embarked on a hiatus from the sport after leaving IMPACT Wrestling in 2017 until he resurfaced in the NWA two years later.
Stevens is best known for his work as Damien Sandow in WWE from 2012 until his 2016 release. A former Money in the Bank winner and Tag Team Champion, he enjoyed a late-run resurgence in popularity alongside The Miz in 2015, though the promotion never capitalised on this.
Create Content and Get Paid
---