Dana White Confirms Bellator Free To Negotiate With Brock Lesnar
UFC President acknowledges that Lesnar completed his UFC contract and does not owe any fights.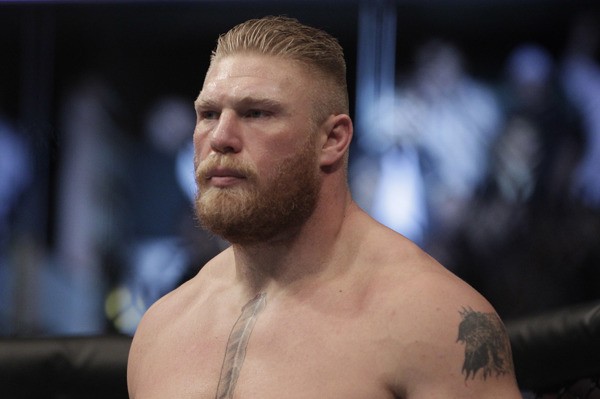 The UFC is now being aired on The Fight Network, and as part of the build-up to UFC 183: Silva vs. Diaz, UFC president Dana White appeared on the channel, where he answered a key question about the future of Brock Lesnar: what was the status of the former heavyweight champion with the company, as far as any existing contract is concerned? The answer was good news for Bellator. Dana White stated that Lesnar had completed his original UFC contract, and did not owe the promotion any fights. Which means that, should he return to fighting, he's free to sign with any promotion, not just the UFC. There had been some question about the legality of rumoured talks between Lesnar and Bellator MMA, but this statement puts those questions to rest. Bellator CEO Scott Coker had previously confirmed that the promotion had reached out to Lesnar and would certainly welcome him to the Bellator/Viacom family were the opportunity to arise. Would signing with the number two MMA promotion be something, however, the former champ is interested in? Well, money talks, and word is money is part of the reason why Lesnar might be leaving the WWE, as the wrestling company may not be offering the same sweetheart deal it originally gave the beast. With Viacom behind Bellator, the promotion could actually outbid the UFC if it wanted to open its pocketbooks. They recently had Mirko Cro-Cop snatched from their grasp by the UFC, and could be looking for revenge with a big signing. That said, Lesnar is extremely competitive, and the heavyweight ranks in Bellator are relatively slim. Only Bobby Lashley, Cheick Kongo, and the recently signed Kimbo Slice have the sort of name value worthy of Brock Lesnar, and he would probably make short work of Slice. Time will tell, but Bellator is in the clear to make their pitch as far as the UFC is concerned.
Create Content and Get Paid
---