Daniel Bryan Blu-Ray Review: 14 Interesting Observations
Should you say 'Yes! Yes! Yes!' or 'No! No! No!' to this Blu-ray set?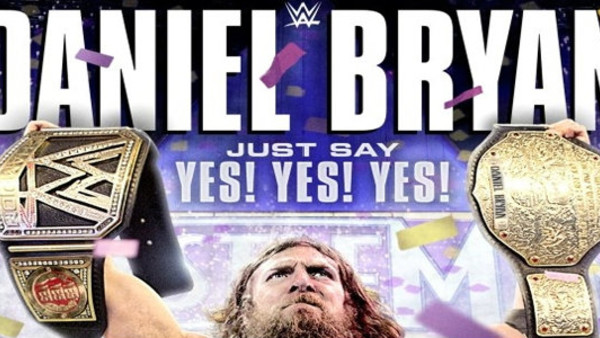 On June 15th (UK) and June 2nd (US), WWE will release their latest 3-disc DVD/2-disc Blu-Ray set: 'Daniel Bryan: Just Say Yes! Yes! Yes!'.

With the advent of the WWE Network, fans in some quarters have questioned the continued relevance of these physical disc releases. Since most of the matches in this set are already available on the Network, one of the main selling points has to be the documentary portion on the first disc.

WWE has treated fans to some incredibly insightful and revealing documentaries on previous releases, with the excellent Paul Heyman and Jerry Lawler ones being recent highlights.
Bryan's is named 'Journey To Wrestlemania' and it follows him in the lead-up to his career-defining night at Wrestlemania 31, in which he finally captured the WWE World Heavyweight Championship.
Unfortunately, this very same documentary was shown on WWE Network in 2014 and has simply been ported over onto this disc release, with nothing extra added in to push it nearer the customary two hour mark.
This is a bit of a disappointment, especially considering Bryan's career has taken a huge number of twists and turns since that fateful night. It is undoubtedly very well put-together but does seem badly out of date by this point.

Luckily, the set is jam-packed with awesome matches and many fascinating interview segments peppered throughout. These make the set well worth a purchase for any Daniel Bryan fan.
Read on for our list of the 14 most interesting observations found within 'Daniel Bryan: Just Say Yes! Yes! Yes!'...

14. Bryan Was Trained At Shawn Michaels' Wrestling Academy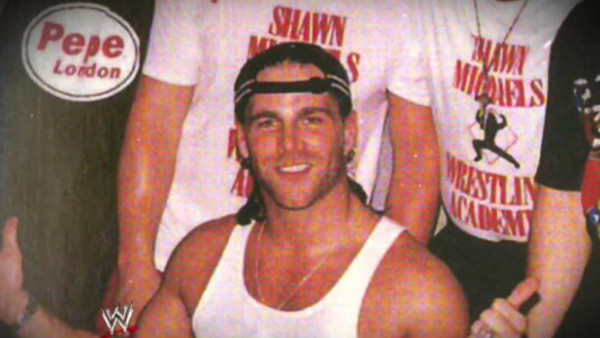 Most Daniel Bryan fans will be fully aware of his beginnings as a teenager who started wrestling training under the tutelage of none-other-than The Heartbreak Kid, Shawn Michaels, at his Wrestling Academy in San Antonio, Texas.

While it might be common knowledge, it is still great to hear Bryan discuss his experience as a young man who made the decision to give wrestling everything he had, driving to the intimidatingly large San Antonio on the night he graduated high school, even though he had barely ever been out of his home state of Washington.
In the documentary, Michaels recounts how he told Bryan that he would be fighting an uphill battle in the wrestling business from day one, simply due to his smaller stature, but he goes on to say that it didn't take him long to realise that he was a special young man when it came to his in-ring talent.

The Blu-ray shows footage of Bryan and other Academy wrestlers, including Lance Cade and Brian Kendrick, learning the ropes. It also features Bryan's first try-out match with WWE, from a Smackdown taping in 2000, in which he teams with Shooter Schultz against Kendrick and Cade.