Daniel Bryan Thinks WWE Needs A New Developmental Territory
WWE NXT is no longer seen as a developmental brand, according to Daniel Bryan.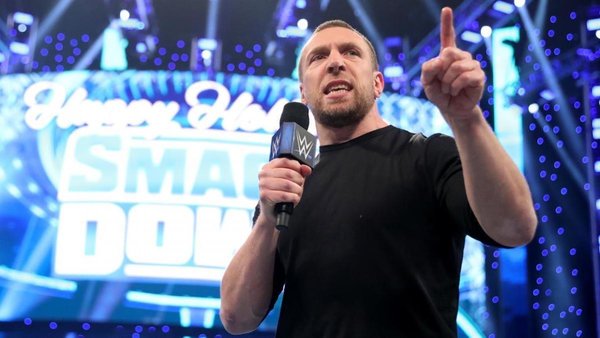 During a recent conversation with Lucha Libre Online's Michael Morales Torres, Daniel Bryan confessed he thinks WWE need to secure a new developmental territory.
Whilst discussing what he thought of NXT at this moment in time, Bryan admitted that the black and gold show can no longer be viewed as a developmental brand, with it now being rightly considered as a third major WWE TV programme in its own right. But he also feels this means the company need to create another place where stars can develop into future stars of Raw, SmackDown or NXT:
"I definitely don't think NXT is considered as a developmental territory anymore. Which leaves a question: Do we have a developmental territory? Because we need one to develop talent if NXT is not our development, which it isn't. Those guys are awesome and I do consider NXT a third brand for our company."
Bryan has been an influential force backstage throughout his recent run as a member of the SmackDown roster, going out of his way to put over as many under-utilised or underrated performers as possible in the quest to make a meaningful impact during, what he calls, his last full-time run in the company.
Could forcing WWE to rethink their developmental approach be yet another change for the better inspired by the former WWE Champion before he takes his foot off the gas as an in-ring performer?
Create Content and Get Paid
---