Daniel Cormier To Become Wrestling Commentator Following UFC Retirement?
Cormier has previously tried out as a WWE announcer.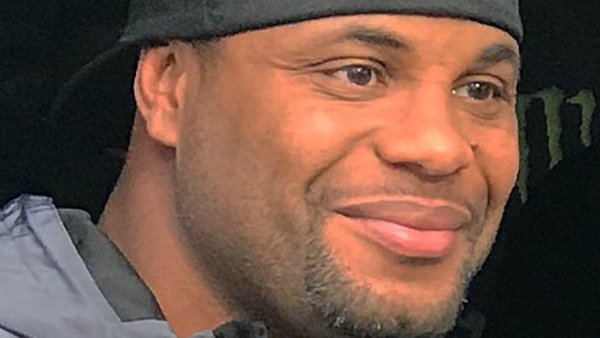 Daniel Cormier may have a future in professional wrestling after retiring from mixed martial arts this weekend.
This is according a new report from the Wrestling Observer stating that the former UFC Champion has commentary options on the table should he choose to make the jump, having previously tried out as a WWE announcer.
Cormier was first linked with WWE in October 2018. The former NCAA Division I wrestler and known pro-wrestling enthusiast revealed this news himself, confirming his commentary "audition," though this was held up due to an impending fight with Derrick Lewis. It was reported that WWE was looking at bringing him in to help present a stronger "real sport feel" ahead of SmackDown's move from USA Network to FOX, which went down later that month.
A lengthy 2018 interview on Edge & Christian's Pod of Awesomeness saw Cormier dive deep on his fondness for pro-wrestling.

The 41-year-old lost his UFC retirement fight this weekend, falling to Heavyweight Champion Stipe Miocic via unanimous decision. He leaves MMA with a 22-3 (and 1 no-contest) record and reigns as both the Heavyweight and Light Heavyweight Champion to his name, with Miocic and Jon Jones the only men to fell him in the Octagon.