Dave Meltzer Confirms Cody Rhodes Vs. Seth Rollins For WWE WrestleMania 38
The American Nightmare and the Visionary to lock horns at the Showcase of the Immortals.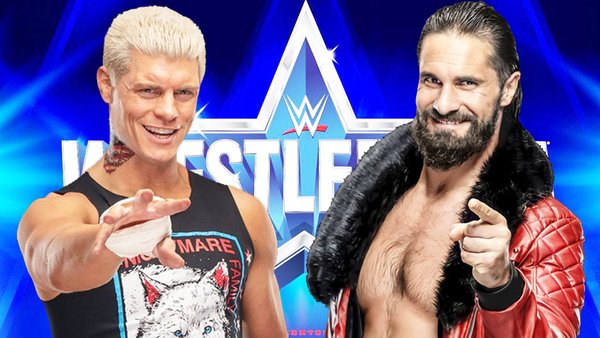 While some fans were expecting to see Cody Rhodes make his big WWE return on last night's episode of Raw - which emanated from Jacksonville, Florida's VyStar Veterans Memorial Arena - that ultimately wasn't the case. According to Dave Meltzer, though, the plan right now is very much for the American Nightmare to be back with WWE and in action at WrestleMania 38 next month.
Speaking on the latest edition of Wrestling Observer Radio, Meltzer stated how "everyone" in WWE is under the impression that not just will Cody be signing with WWE, but that he'll be tangling with Seth Rollins at this year's Showcase of the Immortals.
"Yeah, he's coming. I mean, that's it. He's coming, he's wrestling Seth at WrestleMania unless something changes, and I don't expect... I sure watched this [Raw] not thinking anything's changing."
Speculating on how Rhodes' return may come about, Dave threw out the idea of the former AEW EVP making a 'surprise' appearance similar to the return of the Hardy Boyz at WrestleMania 33.
"How they do it, I think they may end up doing the Hardys thing, where you know they're coming but they don't announce it, and they get the big pop, they show up the day of the show. They may be doing that one. But they've played up so big, Seth Rollins and WrestleMania. Again, he didn't do an angle with anybody else, there's nobody left. It's not like they downplayed him because he's not on the card, which is what you do in this scenario if someone's not one the card. You downplay them because you've got so many people that you've got to get over for WrestleMania, so yeah, I think it's pretty obvious what's going on. When it's going to be announced, or even if it will be announced... but it's a big part of the show now, Seth Rollins and WrestleMania."
Cody and wife Brandi departed AEW last month, with the pair reportedly having been working without contracts since December. Of course, as soon as these exits became official, the rumour immediately had the Rhodes' earmarked for a return to WWE. While WWE is said to have no interest in bringing Brandi - who performed under the name Eden Stiles in WWE - back into the fold, there is significant interest in a return for Cody.