Dean Ambrose Opens Up About Relationship With Renee Young
Private couple are becoming more public with their relationship.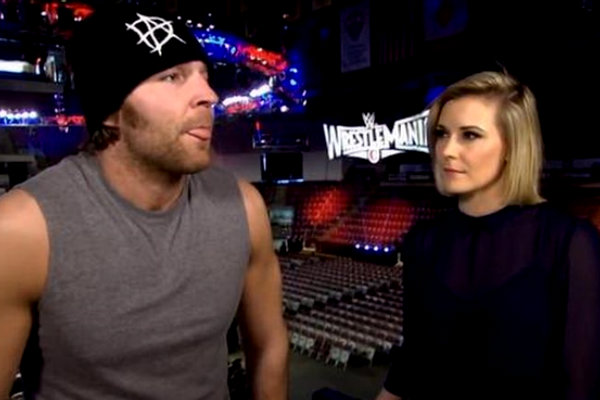 Dean Ambrose has opened up about his relationship with Renee Young, during an interview on the Gorilla Position Podcast. His speaking about her is a little surprising. He has been one of the most private wrestlers in the business these past few years, including an almost non-existent social media presence. That's pretty rare these days, with WWE encouraging talent to use social media and share their private lives. His rare comments about his private life are just a few months after Young confirmed they were a couple. It was one of the worst kept secrets in wrestling, and even when confirming it she said that they like to stay private with it. Now Ambrose has broke his silence. €œI wouldn't be with anything less than the optimal, most beautiful, most tremendous girl in the world," he said. " But the bottom line is, she€™s far too good for me! But it€™s far too late and I've got my claws stuck into her now, she can€™t go anywhere.€ He then joked that she's got a pretty good catch as well, €œWould a girl like that want to be with anyone but the legendary Dean Ambrose? So, its going to work.€ They've been together for a long time now, and there's even been subtle hints on-screen during interviews that there's a relationship there. It probably wouldn't be an awful idea to put them together as an on-screen couple, perhaps in a re-imagining of Randy Savage and Miss Elizabeth. But given their privacy history, it also wouldn't be surprising to see this relationship stay on the quiet. It would be difficult to imagine Dean Ambrose doing Total Divas any time soon.
Create Content and Get Paid
---