Details On ANOTHER Backstage AEW Fight In 2022
CM Punk vs. The Elite wasn't the only backstage scrap in AEW last year...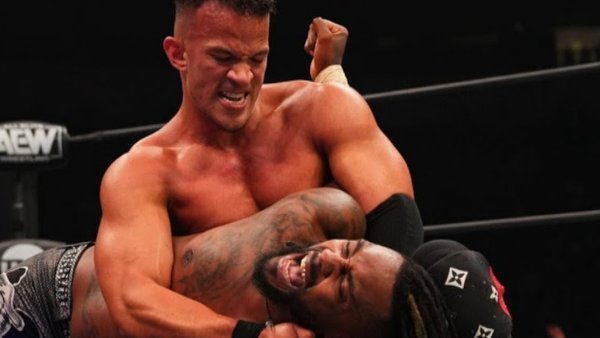 The Elite and CM Punk may have partaken in AEW's most notable backstage fight last year, but they weren't the only parties to partake in a behind-the-scenes "scuffle" in Tony Khan's promotion.
Fightful Select reports that Swerve Strickland and Ricky Starks had a "skirmish" following their participation in Double Or Nothing 2022's AEW World Tag Team Championship match last May. Unfortunately, that bout brought a miscommunication between the duo, as Strickland attacked Starks in an unplanned spot, doing so after an attempted pinfall.
This happened at a stage in the match where Ricky was supposed to attempt his finisher. Swerve, however, "found himself doing nothing", deciding the best course of action was to improvise getting hit and put out of the ring rather than standing around.
Following their scuffle, Starks and Strickland had a planned segment pulled from Dynamite. The good news, however, is that the duo made peace soon after the incident - and remain "fine" with each other.
Fightful notes that an episode of Strickland's Swerve City podcast recorded during the recent Jericho Cruise saw the duo speak on the matter. That show is yet to be released.