Did Ric Flair Just Drop A HUGE WWE Raw Is XXX Spoiler?
WWE have announced several legends for Raw, but NOT the one 'The Nature Boy' just blurted out...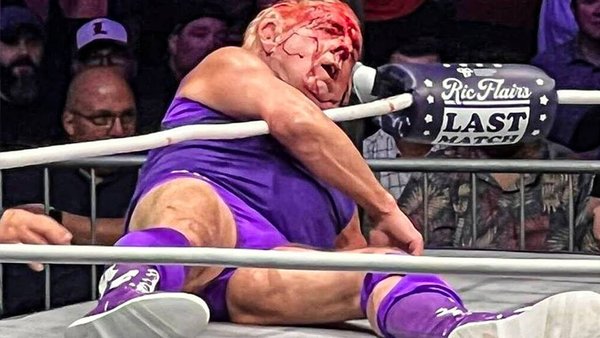 Did Ric Flair just inadvertently add another name to Raw Is XXX's legends list?
It appears so. WWE have promoted The Undertaker, 'The Nature Boy' himself and numerous others for this Monday's 30th anniversary edition of the former flagship, but Flair dropped a name not included on the line-up that may have been intended as a surprise before he spilled the beans.
Speaking about the event on his To Be The Man podcast;
"Hulkamania is coming. He confirmed to me last night that he's coming."
Not unlike Flair himself, Hogan is an extremely controversial figure due to racist remarks made several years ago. WWE were temporarily mindful of this, removing 'The Hulkster' from the Hall Of Fame in 2015 before reintroducing him in 2019 to pay tribute to the late Mean Gene Okerlund. From there, he appeared at Saudi Arabia's Crown Jewel 2019, leading a team of babyfaces against a squad of heels headed up by, fittingly, Ric Flair.
Raw Is XXX will mark Flair's own return from the WWE doghouse following the discussions of his alleged actions on the "Plane Ride From Hell" as revisited by Dark Side Of The Ring in 2021. He was removed from the company's opening signature, and the group confirmed his release entirely from the company later that year.