Disgraced Wrestler Joey Ryan Dismissed From Disneyland Job
Ryan was accused of multiple counts of sexual misconduct in 2020.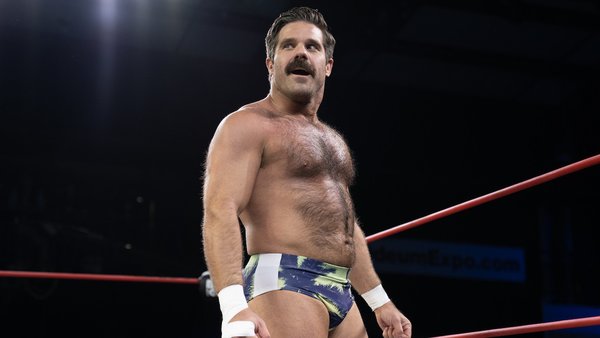 Disgraced former wrestler Joey Ryan has been let go from his job on the Jungle Cruise ride at Disneyland in Anaheim, California.
Per the Los Angeles Times, Ryan (real name Joseph Meehan), who was accused of multiple counts of sexual misconduct and harassment during the #SpeakingOut movement of 2020, was not retained by the park on a full-time basis after a probationary period of around three months.
That Meehan was working at Disneyland became public knowledge over the weekend, when the following photograph started doing the social media rounds:-
Joey Ryan who in June 2020, was accused by several women of sexual misconduct during the #SpeakingOut movement, causing him to be released from Impact Wrestling is now working as a cast member on the Jungle Cruise ride at @Disneyland.

Have a magical day! pic.twitter.com/vanER5lius

— TheRingsideRoster.com (@RingsideRoster) June 26, 2022
Per the Times:-
"Mr. Meehan is no longer employed by us," a Disneyland spokesperson said, declining to elaborate on why he was not given a permanent job and whether the harassment allegations played a role in that decision.
Disneyland's screening process did not alert Meehan's prospective employers of the allegations levied against him while the company was running its background checks.
Meehan, who has previously denied every allegation made against him, has filed a minimum of seven lawsuits against his accusers. In addition, October 2020 saw him seek $10 million from former employers IMPACT Wrestling, who fired him citing breach of contract" following the allegations. Each of the 42-year-old's suits against his accusers ended up being dismissed or not pursued by Meehan himself. One was done so using an anti-SLAPP statute designed to stop those in powerful positions from intimidating critics.
Per Meehan's lawyer, Joe Utzurrum, one court case filed by Ryan remains pending.
Meehan has not wrestled since his alleged sexual misconduct was brought to light in June 2020.
Create Content and Get Paid
---