Disturbing Meaning Behind WALTER'S New Gimmick, WWE Gives Up On Finn Balor (VIDEO)
Andy H. Murray & Adam Wilbourn on WALTER becoming Gunther, Jon Moxley, Finn Balor & more!
Join WhatCulture's Adam Wilbourn & Andy H. Murray as they bring you Wednesday's rundown of all the latest wrestling news.
Today's video begins with WALTER, whose ring name was formally changed to "Gunther" during last night's episode of WWE NXT 2.0 (00:25). This wouldn't necessarily be an issue if not for a certain trademark application filed by WWE last week.
From there, we cover a report on the Raw star Vince McMahon has seemingly lost faith in (05:36), and is now being booked in a similar role to Jeff Hardy prior to his WWE release .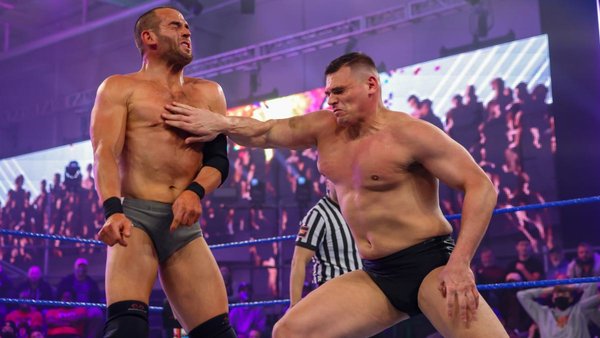 It's over to All Elite Wrestling after that, as the promotion confirms that Jon Moxley is finally set to return to television following close to three months away (0827).
Finally, it's back to WWE, and the company's internal push to sign one of the brightest young free agent prospects left on the market (10:01).
As always, today's news video closes with your Twitter questions.
... and don't forget to subscribe to WhatCulture Wrestling on YouTube for daily videos. You can also send your Twitter questions to @WhatCultureWWE for your chance to be featured.