Does AEW's Ricky Starks Still Talk To Cody Rhodes After WWE Jump?
Ricky Starks on his friendship with Cody Rhodes post-AEW-to-WWE jump.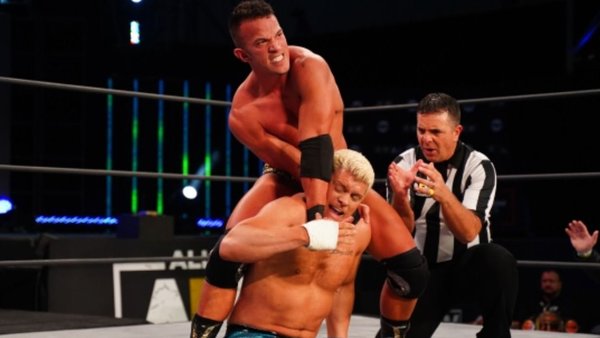 Yes, Ricky Starks does still talk with Cody Rhodes following the latter's jump from AEW to WWE.
Starks, who wrestled Rhodes in his first ever AEW match in June 2020, spoke on the matter during a new interview with Wrestling Inc. The FTW World Champion and Team Taz member said that no matter what kind of rumours people like to make up online, he has a "real friendship" with Cody, who officially left AEW in February and returned to WWE two months later.
Said 'Absolute' of his relationship with the former AEW EVP:-
"I know a lot of people make up these rumors and ideas because I'm friends with someone that certain things happened, and it's just funny to me. It's like, 'Hey, how dare he still talk to…'. It's like, if you had a real friendship with someone, you guys would know that it doesn't matter where they go or what happens to them. Yes, him — Cody and Tony [Khan] brought me in, for sure. I still talk to Cody, I still ask him for advice. There's nothing wrong with that. I'm not a turncoat or something like that."
Ricky formed a close bond with Rhodes while working together, though Cody isn't the only AEW staff member he has such a friendship with. Continuing, the Team Taz member revealed that Sonjay Dutt is another who "looks out" for him:-
"It's just a genuine friend to have and somebody that actually cares and looks out for me because that's very few and far between. The other person in AEW is Sonjay [Dutt]. Sonjay actually looks out and is helpful with me, and sometimes you need that, man. Sometimes you're just a misunderstood person and people just don't want to bother. It's good to have these people that do care."
Dutt has been with AEW since June 2021. Initially entering the company as a producer only, he currently combines that role with an on-air one as Jay Lethal and Satnam Singh's manager. He started with the Tony Khan-helmed promotion the day after leaving WWE, where he had also served on the production team.
Starks, meanwhile, has spent his past few months operating in the AEW tag division. Last week's special Fyter Fest episode of Dynamite saw him and Powerhouse Hobbs defeated in a three-way featuring Swerve In Our Glory taking the World Tag Team Titles from The Young Bucks.