Dolph Ziggler To Leave WWE When His Contract Expires Soon?
Ziggler may be done with WWE if he doesn't get a push soon.
Dolph Ziggler may leave WWE when his contract expires in the next few months, according to former creative team member Court Bauer. Speaking to MLW Radio, Bauer claims that "the showoff" has options elsewhere and may not hang around with the WWE if he doesn't receive a push soon.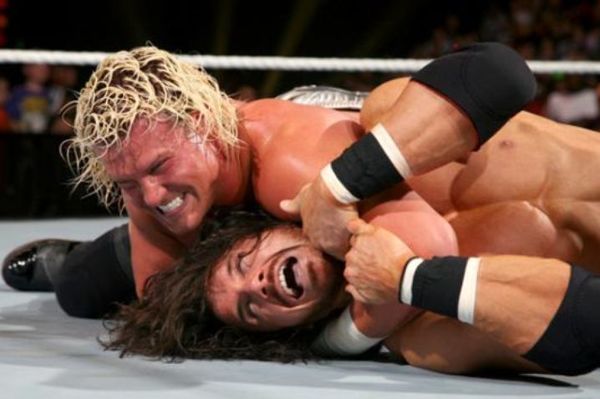 Comparing the situation to John Morrison's WWE exit a few years back, Bauer hinted that Ziggler could wind up with Lucha Underground where some top talent are earning as much as $500,000 per year. It's well known that Ziggler is a close friend of Morrison, who himself has been creatively booked as a much bigger star in the promotion as Johnny Mundo and after seeing Alberto Del Rio thrive outside of WWE, Ziggler may be starting to think the grass is greener elsewhere. https://www.youtube.com/watch?v=UwyyAza3jag Naturally, TNA are also said to be monitoring the situation with Ziggler's contract closely, according to Wrestlechat. The assumption is that if Ziggler went to Lucha Underground or TNA he could probably make some good money while working a lot less than he does now. Ziggler hinted at his contract expiring in April when he was trash talking Sheamus recently on Twitter. He made a reference to "five months" so if that's the case then his deal is likely expiring in September. https://twitter.com/HEELZiggler/status/591275817075806208 Ziggler could use this to leverage himself into a raise with WWE as well as a push because it's happened before, most notably with CM Punk in 2011.
Create Content and Get Paid
---