Dream Casting The Rock's Ric Flair Movie
Matthew McConaughey, Al Pacino, Tom Cruise AND Wesley Blake?!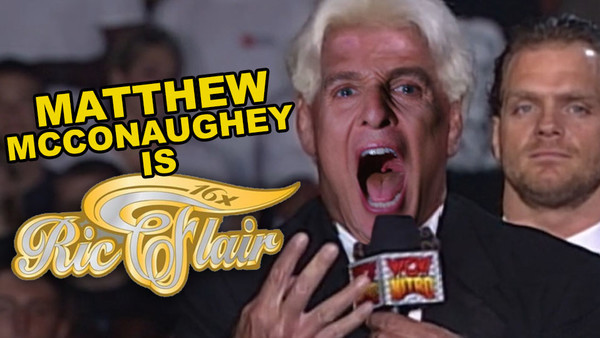 In somewhat surprising news, it seems The Rock is set to make a film of Ric Flair's life and career - according to the legend himself. And naturally, the question now becomes who will play not only Flair but every major player in the story of his life.
First, in the absence of any concrete information on the movie, we have to make some assumptions on what it would actually focus on. Flair's career has been a huge and sprawling thing, but certain things leap out as what you would have to look at - and of course there are major life events in there too.
For the purposes of this casting, we're going to break his life and career into chapters. If you were smart (and The Rock is, mercifully), you'd start with Flair's battle with health issues in 2017 and have the veteran looking back on his career - setting up the plot being his proudest achievements.
From there, the chapters pretty much write themselves: you'd have the NWA in the '80s, his very brief WWE run from '91-93, his return to WCW (mostly around his comeback and then the feud with the NWO and Eric Bischoff), his return to WWE, the death of his son and Charlotte Flair's ascendance to champion (and her WrestleMania moment).
Granted, that's a pretty whistle-stop tour of his career, but you need to consider how a single narrative can come out of so much. For the film, the best approach would be Flair's consideration of his legacy against the loss of his son and his proudest moment coming with Charlotte stepping out of his shadow.
So with all of that in mind, there are lots of big names we need to consider for the film.
12. Ric Flair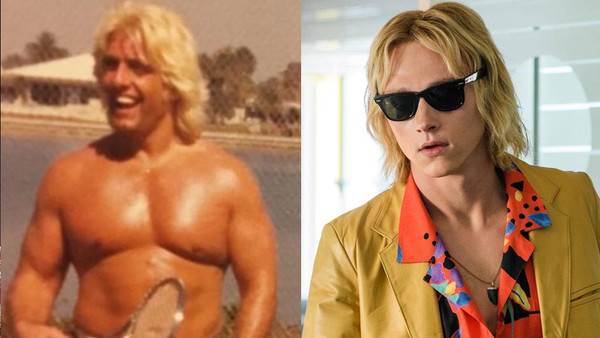 Strictly speaking, you need THREE actors to play Ric Flair for it to work properly. That's what he gets for being active in wrestling for so long.
We need the Nature Boy in his youngest active days, we need him in his 40s and 50s heading up to his return to WWE and we need him in his late 60s for the big ending and the opening segments.
Dealing with the oldest iteration first, we might as well go with an older veteran who loves to shout - step forward Mr Al Pacino. He's the only actor who has that sort of energy.
For the youngest version, all you need is someone who exudes charisma who could pull off a bouffant blonde wig. It's all about the hair here. So let's say Ben Hardy, since he proved himself capable of pumping himself up for X-Men.
The middle ground is the most important. This is when we'd see Flair wrestling with his most difficult patches, feuding with Eric Bischoff and the NWO and then returning to WWE. That's a long period so it requires someone able to look a spectrum of ages but also command the right charisma and actually be a good actor. There can be only one: Matthew McConaughey.