Drew McIntyre "Ideally" Wants WWE To Do THIS Soon
Former WWE Champion Drew McIntyre has something big in mind for 2023...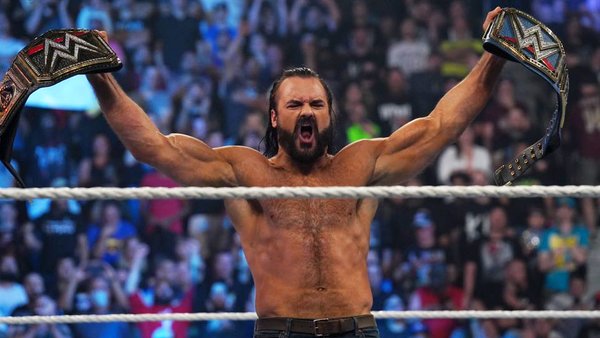 Drew McIntyre thinks the time is right to split those Undisputed WWE Universal Titles Roman Reigns holds back into two separate belts on Raw and SmackDown.
The Scot told Pro Wrestling Illustrated that having the WWE Title on one brand and the Universal Title on another would be his "ideal situation" for the rest of 2023. That way, the company would be able to produce more main event stories revolving around top prizes.
Long-standing rumours have teased Triple H doing away with the brand split between WWE's top two shows completely. McIntyre didn't broach that subject, but did reveal that he's determined to enjoy another World Title reign himself. This time, he wants to live it in front of sold out crowds.
That's something Drew missed out on during his time as WWE Champ in 2020-2021. The global pandemic robbed him of the chance to wrestle in front of fans in arenas/stadiums, and he'd love to put that right this year.
"Ideally", McIntyre wants WWE management to "get those titles separated back on their respective shows, back on the live events and all over" first.