Drew McIntyre Tells UK Fans They Will Get "A Significant WWE PPV"
"The UK is going to get a significant WWE PPV if it's the last thing I do".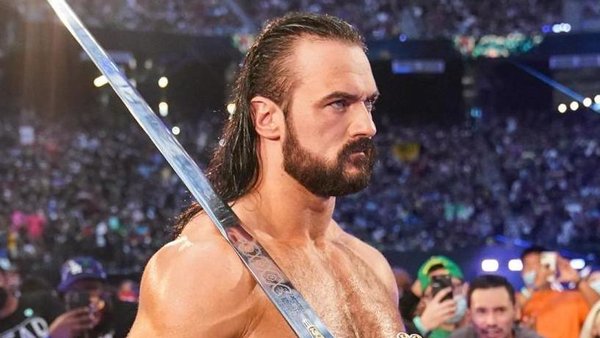 Drew McIntyre has promised fans that WWE will host a "significant WWE PPV" in the UK in the future.
He made the remarks following his Street Fight victory over Jinder Mahal at WWE Live at the O2 Arena in London last night. Taking to the mic after the bell, he referenced the upcoming 30th anniversary of WWE's last major UK event; when SummerSlam was hosted in front of an alleged 80,000 fans at Wembley Stadium.
Speaking to the crowd, Drew said; "Next year's a very special occasion. I don't know if you all know, some of you wouldn't have been born at the time. But next year is the 30th anniversary of Summerslam 1992. I've been talking about this non-stop because I'm going to make it happen one way or another.
"I'll say it once, I'll say it a million times; the UK is going to get a significant WWE PPV if it's the last thing I do.
"Everyone in that locker room buzzes to come to the UK because we're the craziest most passionate fans in the world. Keep it up for this tour, keep it up for November, show WWE and show Vince McMahon that we deserve this and I sure as hell will make it happen."
While McIntrye doesn't (currently) possess the power to book the show himself, it's incredibly unlikely WWE would allow him to take a live mic at a show and make such a sweeping statement without it being cleared in advance. While a pinch of salt is required - WWE do need to sell tickets for another UK house show tour in November - the comments should give fans hope that such an event might well be in the pipeline.
Create Content and Get Paid
---