Earl Hebner Joins AEW, Other Referees Announced
Veteran ref signs on with new company.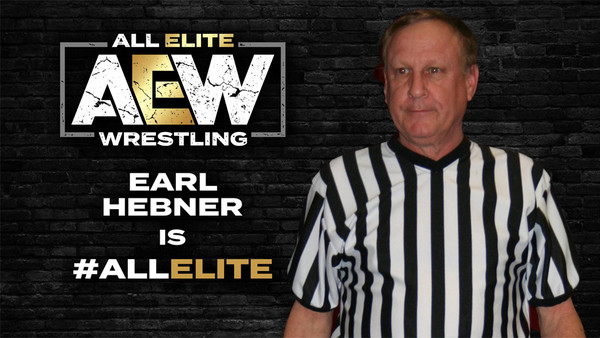 Earl Hebner, perhaps the most well-known referee in the history of professional wrestling, has signed for AEW.
The nascent promotion announced that the veteran official, best known for his lengthy tenure with WWE, has put pen to paper to count to three in AEW rings via their official Twitter account.
Hebner, 69, spent 17 years in Stamford, first pulling on the stripes way back in 1988. He prominently came to the fore during his debut match, involving the fictional controversy surrounding Andre the Giant's defeat of Hulk Hogan at February 1988's The Main Event. The evil Hebner had been paid off to replace actual twin brother Dave, helping bring home the WWE Championship for Ted DiBiase via the Giant.
Almost ten years on, Hebner was involved in a much more real controversy as the referee at the centre of the infamous Montreal Screwjob at Survivor Series '97.
In July 2005, the long-term ref was fired by WWE for selling company merchandise without permission. He soon alighted in Impact, where he remained a senior official until 2017.
Click next to see all the referees AEW have signed!